NAMM 2021: Three new Midi keyboard Controllers from Alesis
The new Q-line features 32, 49 and 88 velocity-sensitive keys and USB 2.0 port.
During NAMM 2021, Alesis unveild three new Q-Line MIDI Keyboard: Q-Mini, Q49 MKII and Q88 MKII. Designed for laptop and notebook, the Q-Mini features 32 velocity-sensitive mini keys, a button for sustain, octave up/down switches, transpose and pitch ben controller and an assignable encoder. Q-Mini works with any music production app or DAW that accepts a MIDI controller and includes a software suite with everything to create music, furthermore 60 free lessons from Melodics for piano learning.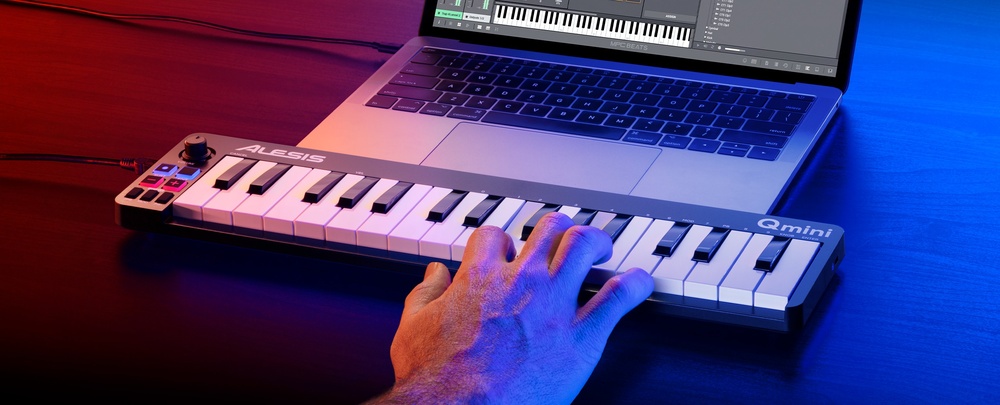 Q49 MKII features 49 full-size, velocity sensitive, synth-action keys. The keyboard is powered bia USB and has a lot of controllers:  Octave and Transpose buttons for accessing the full piano range, Pitch Bend and Modulation wheels for added expression, and Transport buttons to control key functions of software or DAW. For added expression there's also a Sustain Pedal input, and a re-assignable slider for quick parameter control. 
Q88 MKII features 88 full-size, velocity sensitive, synth-action keys. The front panel is loaded with many controllers, such as Octave and Transpose buttons, Pitch Bend and Modulation wheels and a re-assignable slider for parameter control. On the back-panel there are 1/4" TS sustain pedal and 1/4″ TRS expression pedal inputs, furthermore a 5-PIN MIDI output that enables standalone operation with a power supply (not included).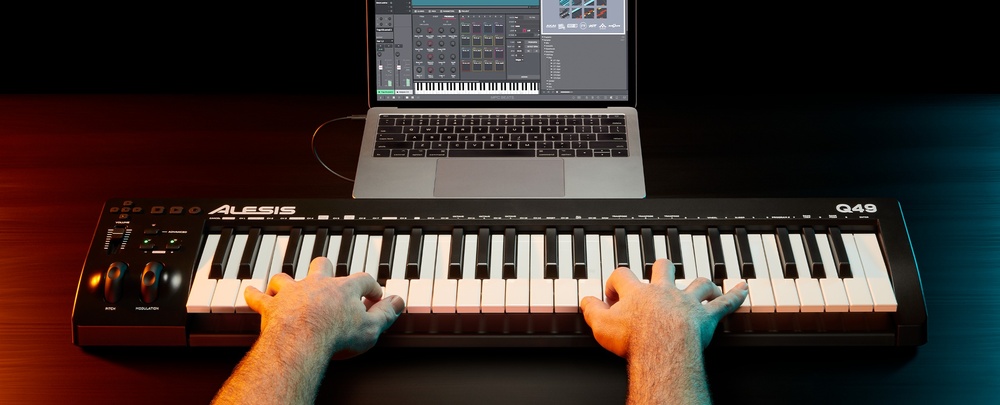 All the Q-Line Keyboard Controllers include a premium music education and production software bundle, and work with PC/Mac system via USB and iOS devices via Apple Lightning to USB Camera Adapter (sold separately).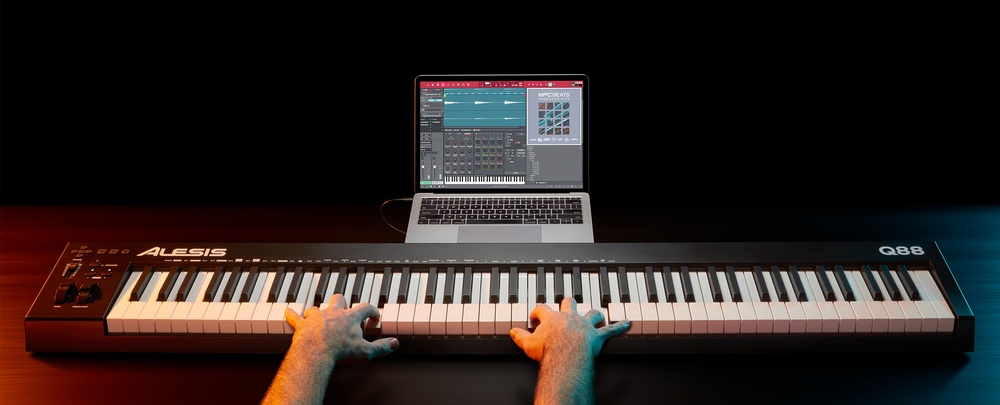 Info: Alesis