Meizu 15 and Meizu 15 Plus go on sale
The long-awaited devices lineup coming soon to the main international markets.
Meizu unveiled two new phablet: Meizu 15 and Meizu 15 Plus. Contrary to expectations, the Chinese company has not opted for 18:9 display solution, thath is currently the choice of the main world's leading phone-makers, but has equipped its terminals with 16:9 screens.
Even the biometric fingerprint has changed shape. It has become circular and as in the past it is multifunctional. It can be used both for unlocking the phone but also and for navigation. Meizu 15 and Meizu 15 Plus boast a refined design, with sober but elegant lines, back cover in aluminum and different colors available.
They essntially differ for the diagonal of the screen and the cpu. Meizu 15 offers 5.46 inches with Full-HD resolution and Qualcomm Snapdragon 660 processor. Meizu 15 Plus, however, features a 5.95 inches 2K display and Samsung Exynos 8895 cpu .
Under the hood, depending on the variants, 4GB to 6GB of RAM and 64GB to 128GB of internal storage. The battery is also dimensioned differently: 3.000mAh for Meizu 15 and 3.500mAh for the Plus version.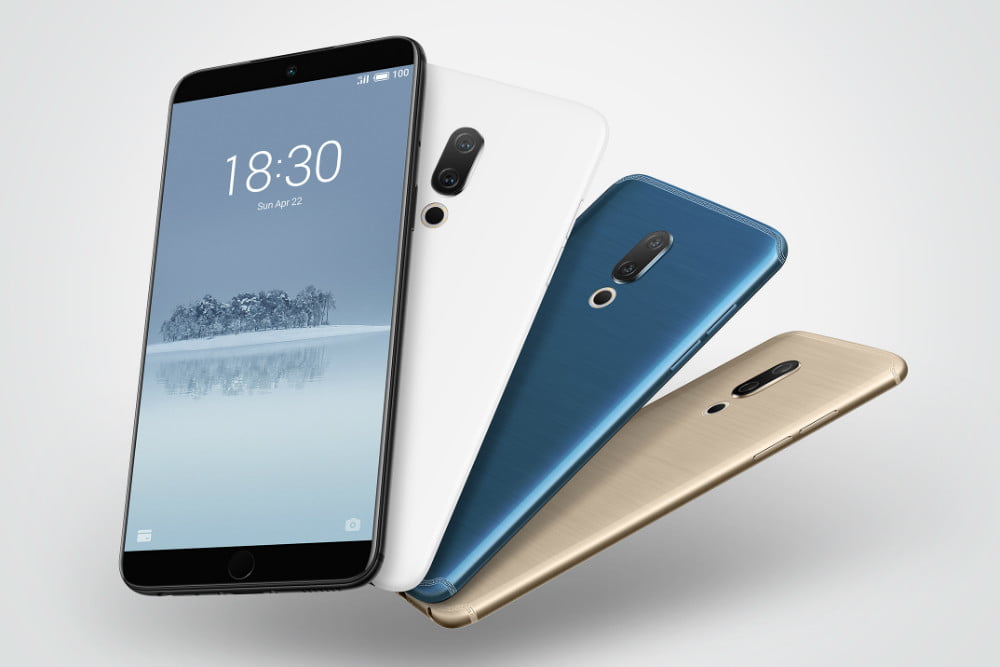 Identical the camera department, which packs a dual rear-camera with a 12-megapixel Sony IMX380 chipset, the same supplied to the new Huawei P20 , and a 20-megapixel Sony IMX350. On board also a 4-axis stabilization system and 3x zoom. The selfie-camera offers 20-megapixels and artificial intelligence algorithms for image optimization.
Prices on the main Asian markets: from 2499 yuan for Meizu 15 4GB/64GB to 3.299 yuan for Meizu 15 Plus 6GB/128GB, at today's exchange rate respectively 325 euros and 425 euros. Quotations and availability for the European market currently not communicated. We will keep you updated.
Info: Meizu