Audient intros iD44 audio interface
Audient launches the new iD44, an USB–2 audio interface designed to setup semi-professional digital audio workstations. Housed in a metal chassis and featuring a dektop design, the iD44 boasts up to 20 inputs and 24 outputs.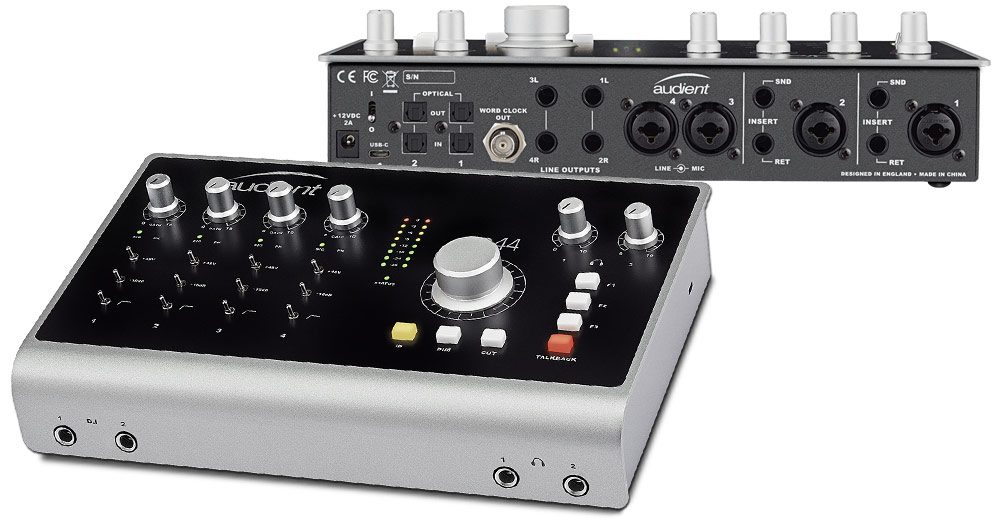 On board there are 4 class-A microphone preamps, 24bit/96kHzAD/DA converters, ADAT 2-in/2-out, 2 Hi-Instrument inputs and 2 balanced inserts. Among the features worthy of note we report the 2 independent headphone outputs and dedicated controls for Talkback and Dim.