MusikMesse 2018: Magix releases Sound Forge Pro 12
The new daw features VST-3 support and a powerful 64-bit architecture for multichannel recording and editing.
MAGIX launched on the market Sound Forge Pro 12, a powerful daw for PC-Windows systems, designed for professionals and demanding users involved in multichannel audio recording/editing.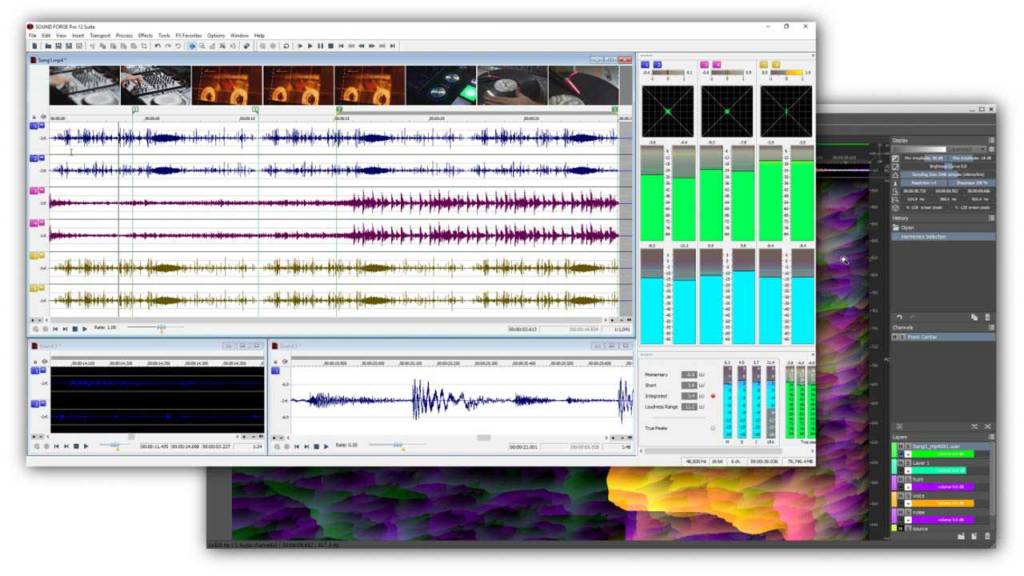 Magix Sound Forge Pro 12 boasts new cutting-edge mastering and restoration features, along with modern hardware and platform compatibility. The software has a new 64-bit architecture and a large suite of additional plug-in effects, which now benefit from VST3 compatibility. DSD formats are supported in the new version and allow for import and export of audio files in optimal quality. Sound Forge Pro 12 also makes use of innovative psychoacoustic mastering, which can prevent conversion artifacts through high-quality Pow-r Dithering algorithms.
Four tools from MAGIX's high-end broadcasting software SEQUOIA were also added in the new version. The Wave Hammer 2.0 tool offers automatic mastering options while still giving users total control over their sound. The features DeHisser, DeClicker/DeCrackler and DeClipper provide Sound Forge Pro Pro 12 extensive audio restoration capabilities.
Sound Forge's product owner Thomas Wolf, says: "All improvements in SOUND FORGE Pro 12 are based on feedback from our users. We completely focused on their requests. The overall performance of SOUND FORGE Pro has been considerably enhanced by bringing the software to the 64-bit platform, and the new VST3 support grants access to a huge variety of plug-in effects. We've also added a large number of professional plug-ins and features but the software retains an intuitive workflow. We truly believe that, on its 25th anniversary, SOUND FORGE Pro 12 sets a new benchmark for the professional audio production industry."
HIGHLIGHTS
– 32 channel file recording, editing and processing
– 64-bit architecture
– One touch recording Precise audio editing and restoration
– VST3 effect support
– Abundant audio effects & plug-ins
– Video sound optimization without re-rendering
– SpectraLayers Pro 5 included
– Design and customize your own editing layouts
– essentialFX Suite
– Analogue Modelling Suite
– Automate repetitive tasks with scripts
PRICES
– SOUND FORGE Pro 12 – $399.00
– SOUND FORGE Pro 12 Suite – $599.00
– SOUND FORGE Pro 365 – from $14.99/month
Info: Magix