A dual stage tube saturator built around vintage components from the radio era
Developed by Neold, Big AL is a dual stage tube saturator which offers a broad palette of marvelous sound flavors flowing from the interactive network within its transformer-coupled pre and power amp. Based on completely novel circuitry and authentic NOS components from the 1930s, the one-off analog hardware has been exclusively designed for this plugin.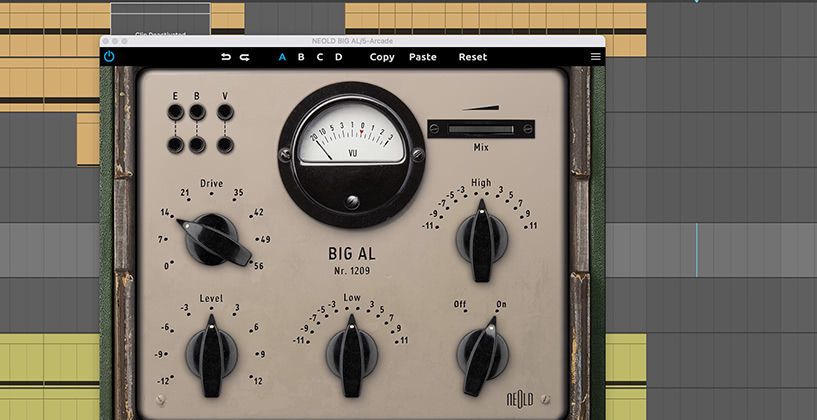 Big AL's frequency conditioning begins right in the EF9 preamp stage. The Low control is implemented as a Baxandall filter which allows to adjust saturation intensity around 100Hz in optional combination with boosting or cutting the bass at the same time. The High control is an additional EQ band placed in front of the preamp tube. Its peaking filter boosts or cuts high frequency content around 10kHz which is essential for inciting or taming Big AL's treble aggression potential.
FEATURES
– Tube saturator built around vintage components from the radio era
– Uses pre and power tubes to generate sound coloration ('The Power Saturator')
– Emulation based on a one-off hardware created exclusively for this plugin
– Straight forward user interface spiced up with three jumpers for in-depth onboard mods
– Very musical and analog sounding saturation and filters
Info: Neold