RME FireFace UCX II goes official
The next generation of renowned audio interface boasts up to 40-channels and Steady Clock FS technology
Packing into a half-rack size unit, The Fireface UCX II continues RME's long tradition of designing advanced interfaces for professional users. The new RME's device features up to 40-channels i/o and AD/DA up to 192kHz. RME FireFace UCX II boasts two mic/line preamps in XLR combo configuration on the front panel, along with two digitally controlled line/instrument inputs, followed by a headphone jack, various control buttons, a display, and the main volume knob. At the rear is a set of ten analogue balanced line inputs and outputs, MIDI I/O, ADAT I/O, AES/EBU and SPDIF I/O, USB 2.0 as well as a switchable word clock I/O.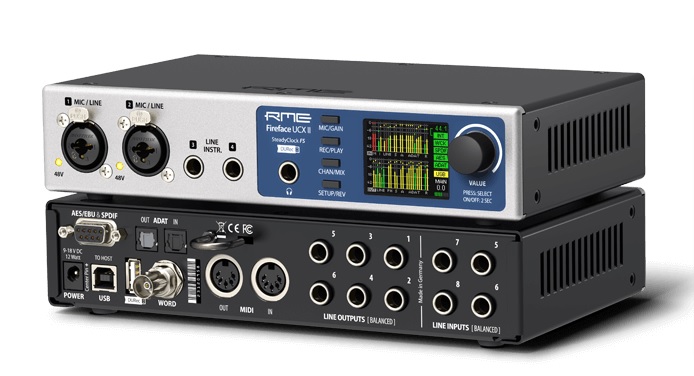 The Fireface UCX II operates in two different modes: driver-based USB2 and Class Compliant. The Class Compliant mode is a standard that is natively supported by operating systems like Windows, Mac OSX and Linux distributions. No proprietary drivers are required, the device will be directly recognized when the CC firmware is loaded. The device is able also to operate fully stand-alone, without any connected computer.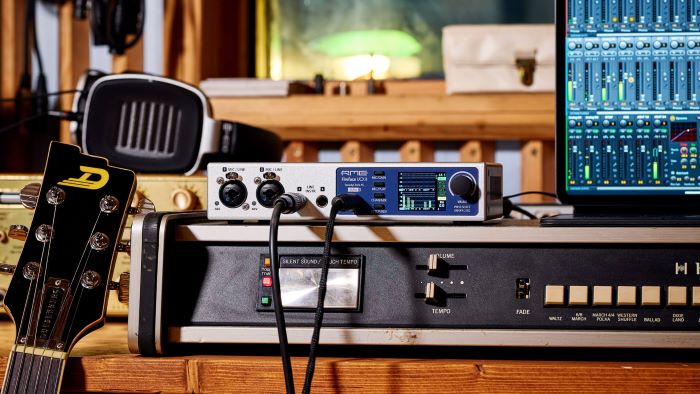 The Fireface UCX II comes with the TotalMix FX DSP mixer offering comprehensive routing and monitoring options, as well as the DIGICheck Analyzer allowing to measure and analyze the digital data feed in both directions with maximum precision. Other interesting features are the DURec, an integrated digital recorder for all inputs and outputs directly to USB memory devices via the rear USB port, and SteadyClock FS Technology, that reduces the intrinsic jitter when converting from and to analogue over all digital formats. The RME FireFace UCX II will be available from July.
Info: RME