Spitfire Audio Originals Cinematic Frozen Strings
The new sample collection features the performances of eighth string players recorded at London's AIR Studios. 
The new Spitfire Audio's sample-library features Eight of London's finest string players (2,2,0,2,2), performing a selection of experimental playing techniques, at the quietest of levels. Expertly recorded at London's AIR Studios, Lyndhurst Hall. These brand new recordings are inspired by the visceral, glacial tones of Albion Tundra, with a bespoke Super Close signal offering next-level detail and definition. 12 techniques, including Long Flautando CS (con sord), Long Sul Tasto > Sul Pont and Col Legno Tratto.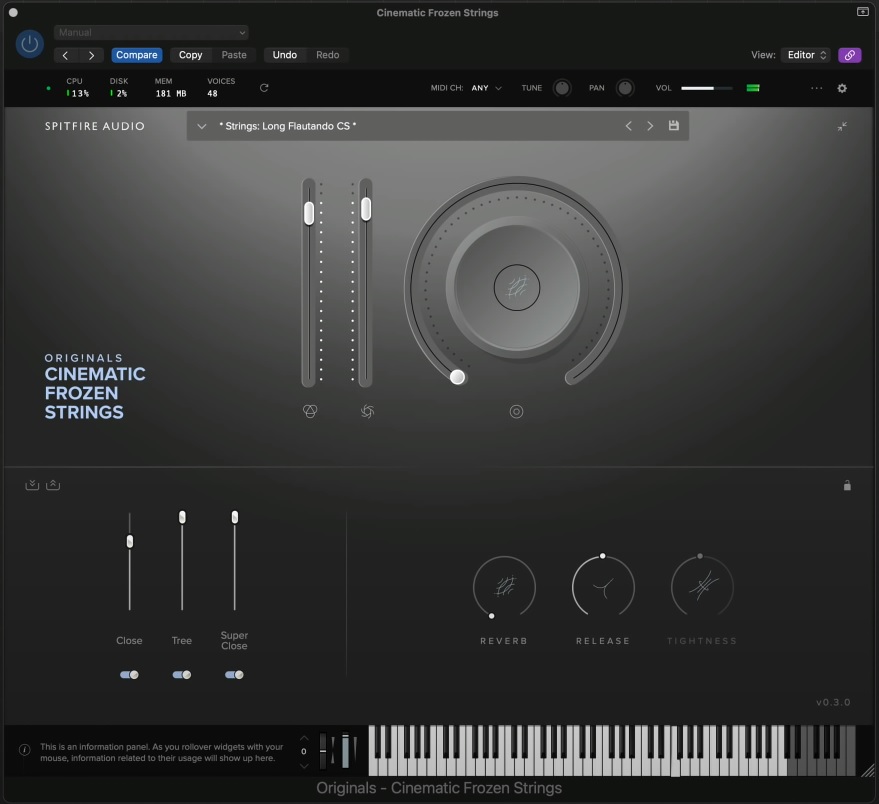 Original Cinematic Frozen Strings is NKS compatible and boasts 3 signals, 12 presets and six sound-controls. The library offers about 2,8GB of samples made entirely of newly recordings. Originals Cinematic Frozen Strings is available on Spitfire Audio's site at €29.
Info: Spitfire Audio