Spitfire Audio released Orig!nals Wurli
Originals Wurli is the definitive rendition of the legendary vintage keyboard.
Presented with four separate presets — Classic, Funky, Mellow and Stabs — Originals Wurli allows you to adjust Attack and Release controls to create pads and unique tones, and, in the classic keyboard section of the library, Tremolo Rate and Depth controls offer the ability to curate the perfect sound for your compositions.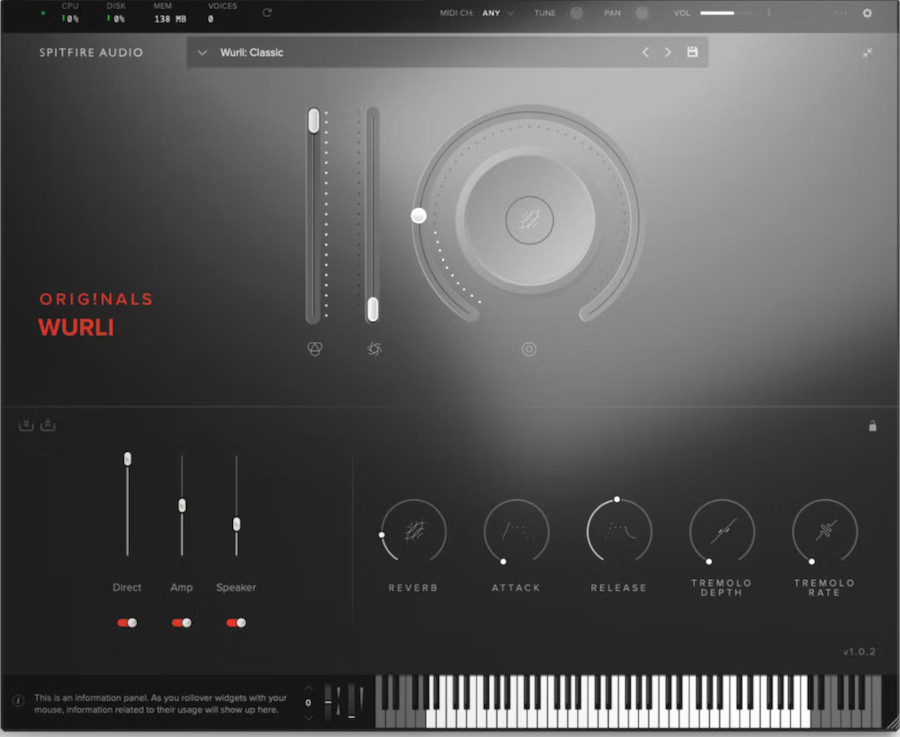 Not only a pillar of RnB classics from Ray Charles to Donny Hathaway, this instrument found its way onto countless hits of the 70s and 80s with Elton John, Richard Carpenter, Edward Van Halen, and famously on Supertramp's Dreamer. Explore the classic sound reimagined. Spitfire Audio Originals Wurli is available on Spitfire Audio's website for €29.
FEATURES
– Distinct presets utilising different signals for a variety of moods
– Classic preset uses the physical speaker output of the keyboard
– Mellow includes a post-produced pad signal created using granular synthesis
– Funky has a crunchy overdrive signal, processed via a digital FX chain
– The Short Stabs preset makes use of a shorter sample length, useful for more percussive sequences and backing vamping sections
– Tremolo control included to recreate classic vibrato sound
– Performed by session giant Sean Hargreaves
– Recorded by in-demand engineer Simon Changer
Info: Spitfire Audio