An interesting virtual analog synthesizer inspired by legendary Juno series from Roland
Developed by Urs Heckmann, the mastermind behind u-he software house, for Amazona.de, the Tyrell Nexus 6 is a virtual analog synthesizer modeled upon the renowned u-he ACE.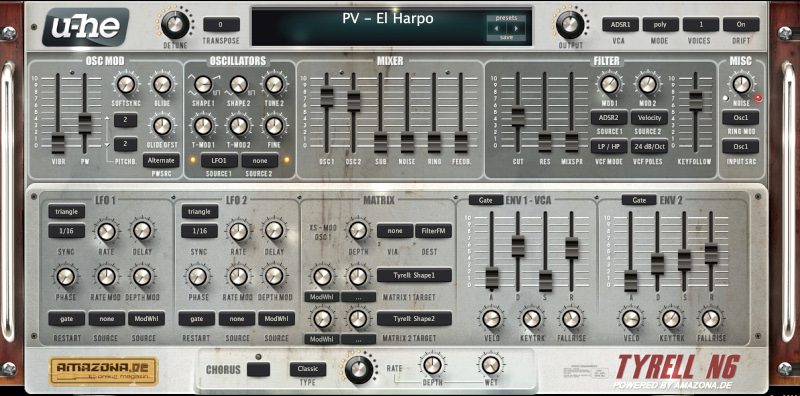 Tyrell N6 supports Pc-Windows and MacOS operating system and VST/AU platforms. You can get Tyrell N6 for free clicking the links on this page.
Features
– Virtual analogue with classic architecture plus extras
– 2 oscillators, noise, ring modulator
– 2 LFOs with 8 waveforms, host-syncable
– Audio source mixer with authentic overdrive and filter feedback
– Twin filter related to Diva (early model)
– Analogue-type ADSR envelopes, loopable or LFO-triggered
– Skinnable UI
– Over 580 factory presets
Info: Amazona