Arturia released Augmented Grand Piano
The new virtual instrument boasts a lot of expressive, contemporary, and abstract piano sounds for modern composers and producers.
With Arturia Augmented Grand Piano you can alter the sound of a timeless instrument into something new. From galaxy-spanning granular sustain to felt tones twisted and transformed with racks of studio gear, take your piano as off-piste as you dare. The new Arturia's virtual instrument features a lot of premium piano sounds for cinematic score & library composition, immersive game soundscapes, and slick modern DAW production with an intuitive & inspiring piano experience that transcends virtual instruments.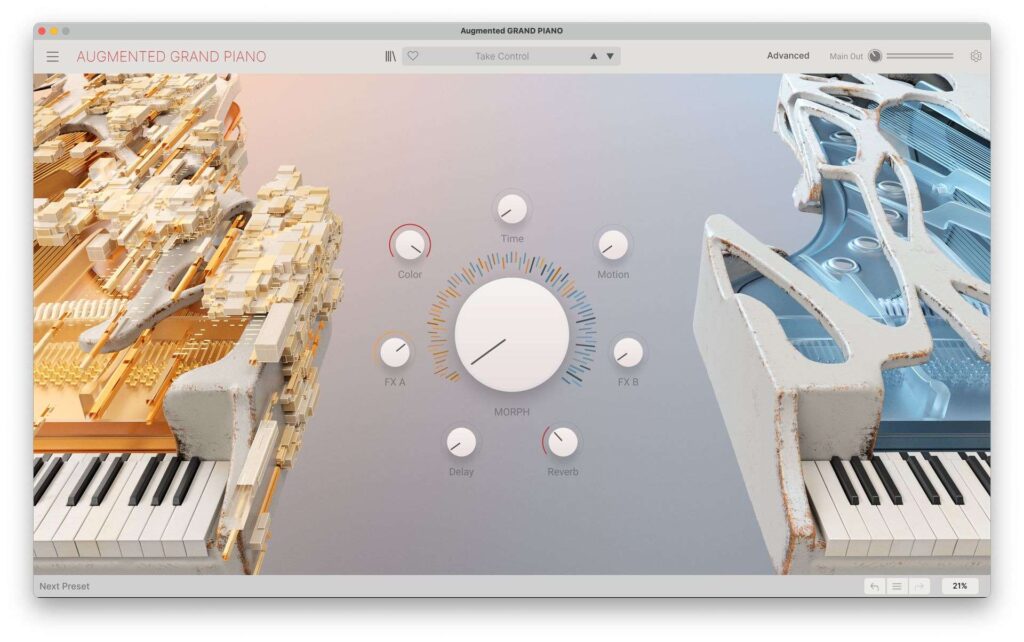 Designed for composers and producers, AUGMENTED Grand Piano allows you to customize every aspect of your piano timbre with 2 distinct layers, each including 2 sound sources, letting you weave your own compound textures with whatever combination of samples and synthesis you need. Furthermore, you can animate your tracks with timbres that flow between familiar & far-out, acoustic & synthetic, pure & transformed. The powerful Morph control lets you move between your sound layers and make broad changes to multiple aspects of your sound with one control. You can buy Augmented Grand Piano for €99 clicking here.