Spitfire Audio released Abe Laboriel JR
The Originals series's new library was recorded by the legendary session drummer at the iconic Henson Studios, Los Angeles.

Spitfire Audio introduced Abe Laboriel JR, a drum kit library performed by world-renowned session drummer Abe Laboriel Jr. — most well-known as Sir Paul McCartney's touring drummer since 2001. At the heart of this library is a versatile selection of highly detailed and deeply sampled single hits, offering complete control of the character of a groove across a wide dynamic range. This is accompanied by a collection of 10 inspiring and intricate loop presets, performed on the same kit, each with variations and intricate fills mapped out across the keyboard and suited to a range of styles, including pop, soul, funk and rock.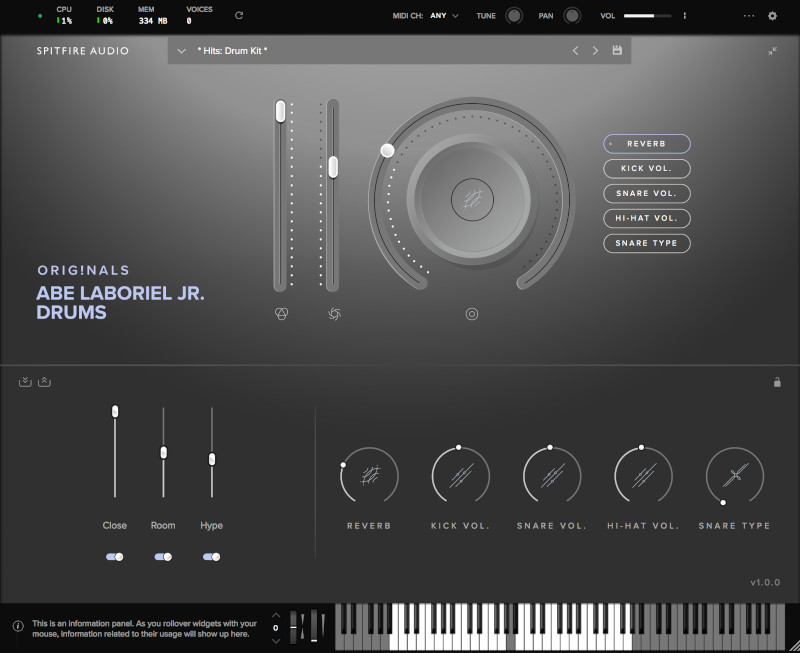 An all-round classic and dynamic sound, the library offers optimal creative options for sound design through three distinctive signals. The Close and Room microphones provide clarity and punch respectively, while the third Hype signal, created using analogue processing, adds weight, depth and crunch. The library features 3 signals, 11 presets, 11 controls and about 2.5GB of data sample. Abe Laboriel JR is available on Spitfire Audio's website for €29.
Info: Spitfire Audio