NAMM 2021: Abbey Road Saturator wins the prestigious TEC Award
The new plug-in by Waves emulates the legendary EMI TG12321 analog processor
Abbey Road Saturator has won the NAMM 2021 TEC Award in the Signal Processor Software category. Abbey Road Saturator is an ultra-musical, analog-based saturation and distortion plugin, created in collaboration with Abbey Road Studios, based on the iconic sounds of the rare and coveted EMI TG12321.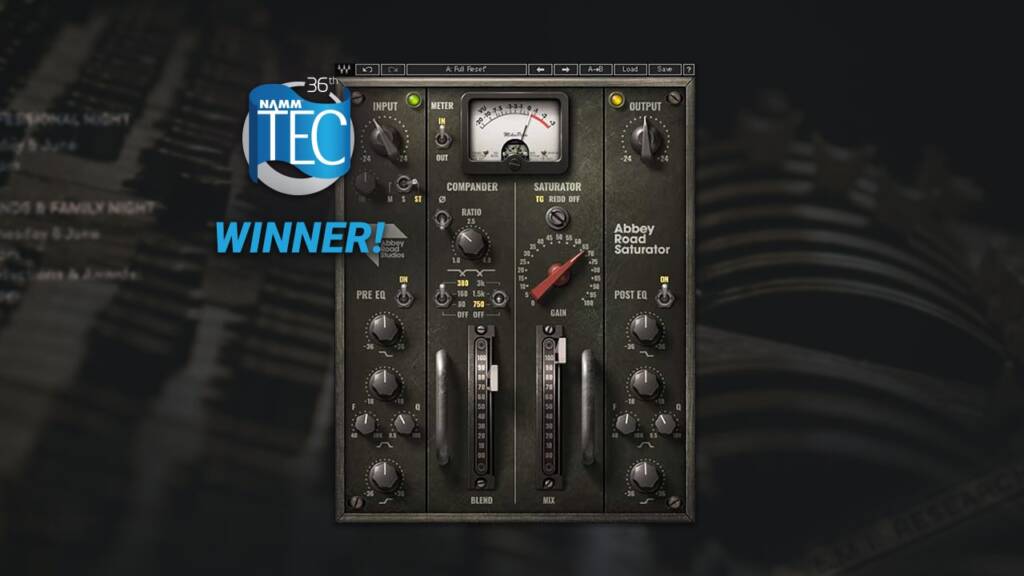 Modeled directly from time-proven saturation chains at Abbey Road Studios, Abbey Road Saturator provides inspiring saturation and distortion. The plugin offers two versatile desk distortion flavors: the crunchy tube REDD sound, and the rounded solid-state TG12345 tone—with the sophisticated input, gain and output stages of both consoles calibrated to perfection by Abbey Road's engineers.
Saturation is the heart and soul of analog recording and mixing—from the subtle soft clipping of a tube preamp, which adds warmth and pleasing harmonics to a drum or vocal part; to full-blown console distortion that makes a synth, bass or guitar part 'sing' in the mix.
This weekend only, Jan 28-31, 2021 – you can get Abbey Road Saturator at a special price of $35.99!
Info: Waves