Antelope Audio announced Zen-Q Synergy Core
The new audio interface boasts AD/DA conversion with up to 127dB of headroom and a native DSP for audio processing.
Antelope Audio has released Zen-Q Synergy Core, a new audio interface designed for the most advanced and demanding users. Equipped with 14 inputs and 10 outputs, Zen-Q features AD/DA converters up to 24bit/192kHz with a claimed headroom of 127dB. Two preamplified inputs on combo jack/XLR sockets allow to record microphone and line sources, but also coming from Hi-z instruments such as electric bass and electric guitar.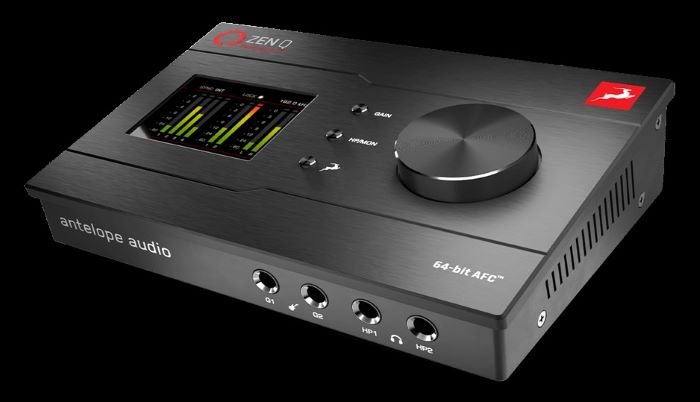 Zen-Q Synergy Core is powered through a Thunderbolt 3 connection, implements the proprietary 64bit AFC (Acoustically Focused Clocking) clock system and the Synergy Core FX real-time audio processing platform with 37 plug-ins available, including preamps, channel strips, equalizers, guitar effects, etc. Soon available at a price of 899 euros.
Info: Antelope Audio