Pocket Piano announced PocketPiano One
A professional portable piano that accompanies you wherever you go
PocketPiano One is a complete professional piano, with 7 octaves and 2 pedals. The octaves are connected to each other and to the controller module by magnets, the order of the placement does not matter. You can also connect one or two pedals wirelessly.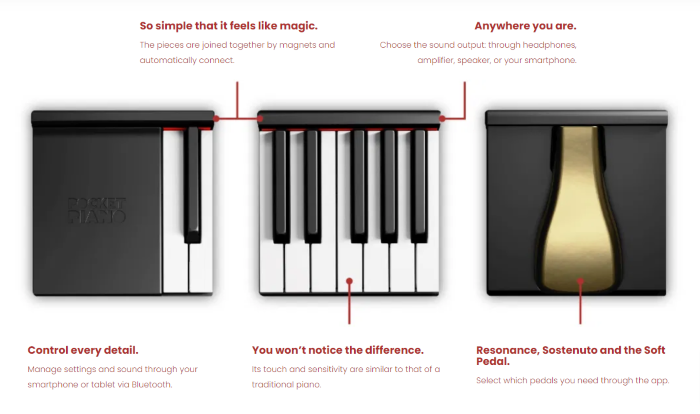 Once connected, PocketPiano One syncs with smartphones or tablets via Bluetooth. You can configure the sound output by connecting headphones, external speakers, or amplifiers to the device.
PocketPiano is powered by a 3,000mAh rechargable battery that allow more than 4 hours of music with a single charge, which is done through its USB-C in 1,5 hours. Pocket Piano One is avalaible on Pocket Piano's site at 847€.
Info: Pocket Piano