Tascam launches MixCast 4
The new Podcast Recording Console boasts four mic inputs and a 5-inch colour touch screen
The new Tascam Mixcast 4 is designed for podcast creation, live streaming, event production or voice over. Mixcast 4 can mix and record mic input with internal background music, effect sounds and jingles via the trigger pads, and external audio input from your phone, PC or even Bluetooth device. The new Tascam's console is equipped with four mic inputs and four individual headphones outputs. It provides all audio-related operation and workflow needed for live-streaming, events, podcasts, and other applications.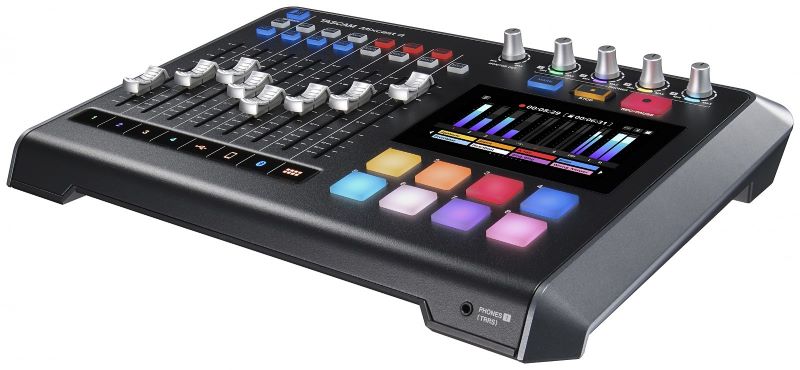 The auto-mixing function, for example, can automatically adjust optimal levels and set mic priority for a perfect mix. And thanks to the 5-inch colour touch screen, you can intuitively access the well-structured menu and make the desired settings with just a few simple steps.

From audio recording to the mixing of recorded audio, the Mixcast 4 offers a complete production environment with multiple convenient functions such as 14-track recording direct to the unit's SD card, Bluetooth audio input, an Aux input connector to easily mix and record phone conversations (with mix-minus) or other sound sources, and USB connectivity that allows the unit to add sounds from a computer. You can even use Mixcast 4 as a 14-in/2-out USB audio interface with your favourite DAW software.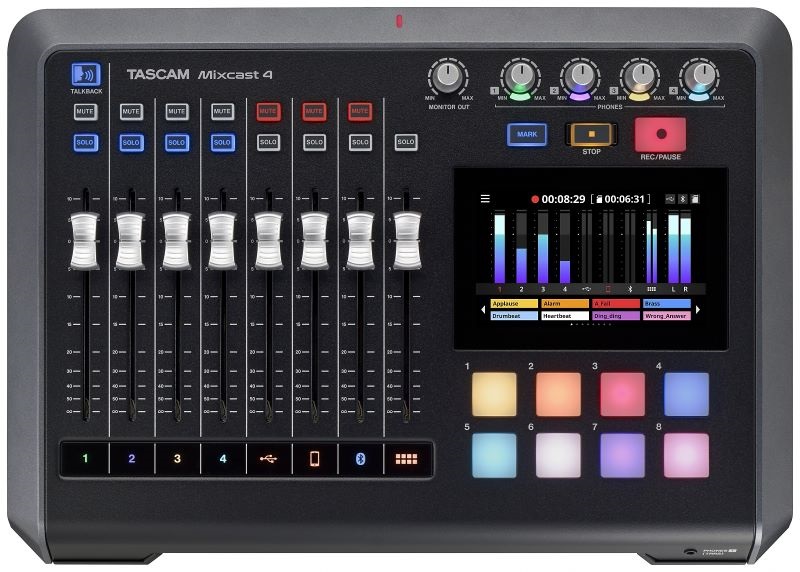 Tascam Mixcast 4 comes with Tascam Podcast Editor, a software for editing of audio content, track arming, as well as easy configuration and assignment of sound effects and background music to the sound pads. Tascam Podcast Editor is designed specifically for Mixcast 4 and is available for both computers and mobile devices. Price: €678.
Info: Tascam