Antelope Audio unveiled Galaxy 32 Synergy Core
The new device combines 32-channel audio interface with Dante, HDX and Thunderbolt 3. 
Antelope Audio announced Galaxy 32 Synergy Core, a 32 channels of analog I/O audio interface with mastering grade AD/DA conversion and clocking as well as industry standard HDX and Thunderbolt. Designed for professional recording studios and high-profile production and broadcasting facilities, Galaxy 32 Synergy Core features the same 64-bit AFC clocking from high-end master clocks like the Isochrone Trinity to guarantee the quality of the AD/DA conversion.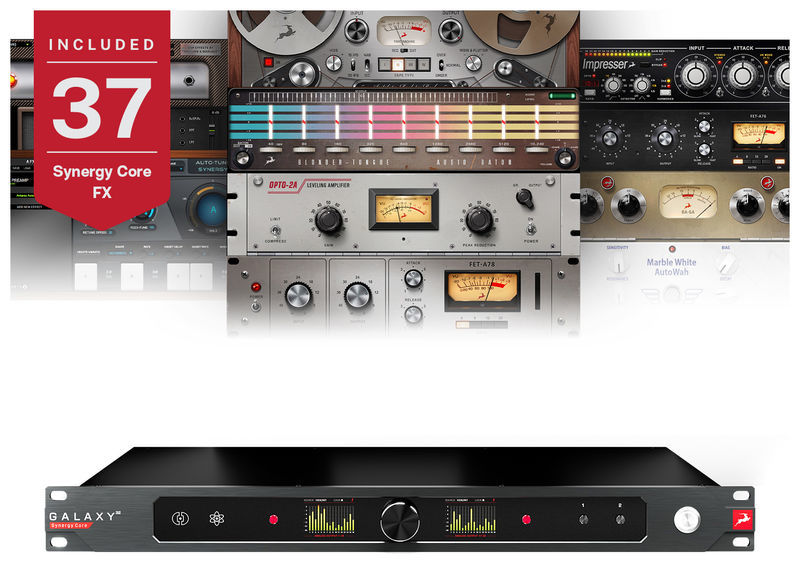 According to the Antelope Audio's statements, The Galaxy 32 Synergy Core is the only interface that allows you to use the Thunderbolt, Dante, HDX, MADI and ADAT ports all at once within a single hardware frameThe interface utilizes Dante to seamlessly fit into your existing audio-over-IP network, or as the foundation of your very first network for digital audio transfer. Galaxy 32 Synergy Core integrates seamlessly with Pro Tools through two HDX ports and allows you to maintain 64 I/O channels even at 192kHz, thanks to a unique FPGA configuration. The four onboard low-latency stereo mixers with 32 input channels each, can be split into individual cue mixes and sub-mixes, that allow you to adjust levels and panning while applying reverb and other effects. This makes the mixers ideal for monitoring and summing.

The interface uses a proprietary client/server system, which allows you to work without being plugged into a computer once you establish connection to a local network. This feature is ideal when using the I/O and conversion of the interface for live recording.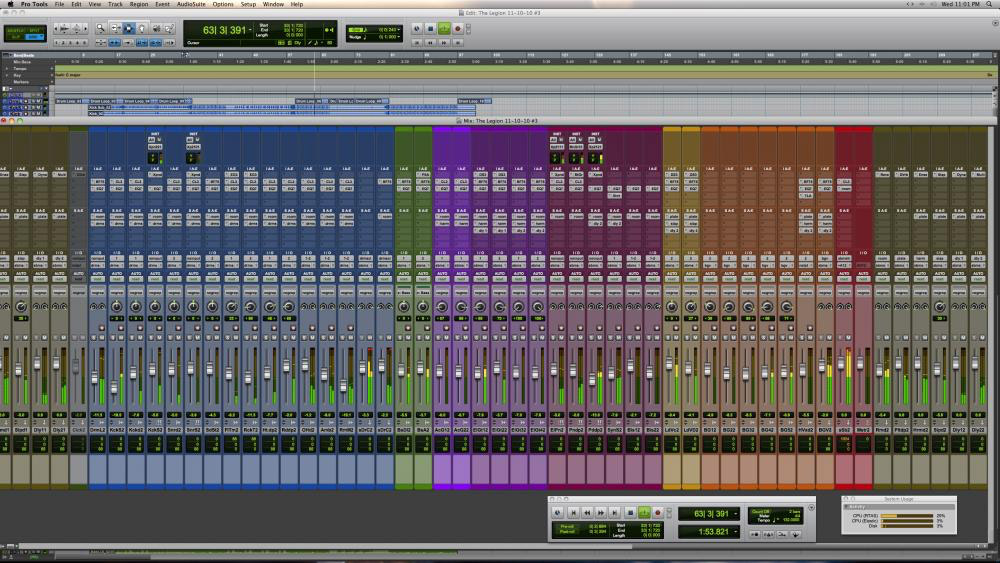 The onboard Synergy Core platform gives you access to a wide variety of effects modeled after iconic studio equipment. They can be applied in real-time during monitoring, post-production, and live recording with latency far below the threshold of noticeability and no host CPU load. The onboard Synergy Core contains the processing power of a complex multi-rack setup which enables you to load up to 128 instances of your favorite signal processors in a single session.
Info: Antelope Audio