Solid State Logic unveiled UC1
The new  USB hardware controller is designed to drive SSL Channel Strip 2 and Bus Compressor plug-ins
Solid State Logic UC1 is a hardware plug-in controller that features dedicated knob-per-function Channel EQ and Dynamics controls, centre section featuring full Bus Compressor controls and authentic moving-coil gain reduction meter combine to offer the most creative, intuitive, and ultimately effective way of controlling the new SSL Native Channel Strip 2 and Bus Compressor 2 plug-ins within DAW sessions.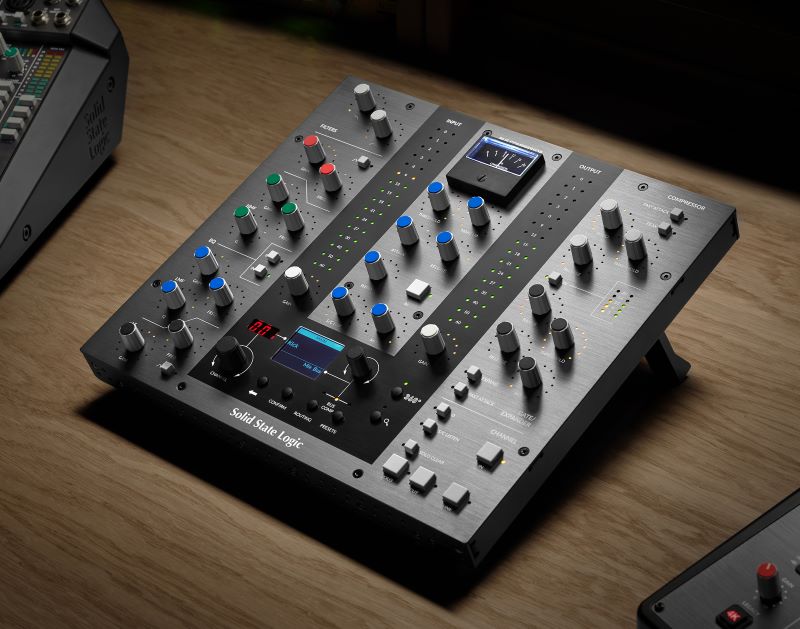 At the heart of every UC1 system is the SSL 360° Plug-in Mixer, a place to view and control all of your Channel Strips and Bus Compressors in one place. The Plug-in Mixer offers a new and exciting way of interacting with the plug-ins, allowing you to adopt a true console-like approach to mixing in-the-box. Channel Strip 2 is a a fully-featured Channel Strip, based on digital modelling of the EQ and Dynamics curves from the legendary XL 9000 K  Super Analogue console. V2 adds SSL's proprietary anti-cramping algorithms and the ability to trigger the dynamics sidechain externally.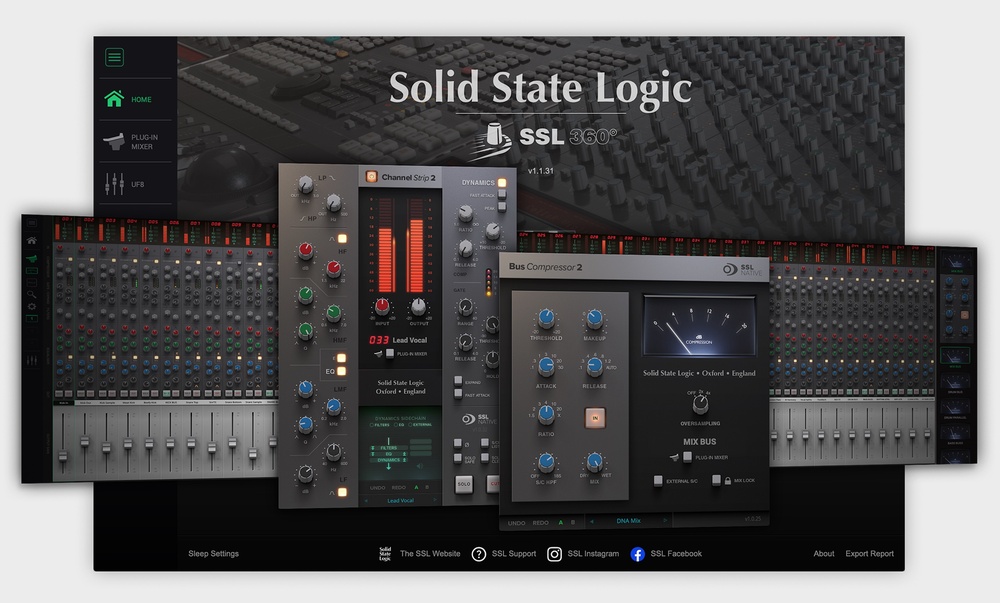 Bus Compressor 2 adds a number of user requests, with additional Ratio, Attack and Release options, the ability to trigger the sidechain externally, as well as x2 and x4 oversampling. Solid State Logic UC1 is available at $899.
FEATURES
– Legendary SSL workflow and console ergonomics meets the power of SSL Native Channel Strip 2 and Bus Compressor 2 plug-ins
– Every UC1 purchase includes licenses for SSL Native Channel Strip 2 and Bus Compressor 2 plug-ins
– Knob per-function control of SSL Native Channel Strip 2 and Bus Compressor 2 plug-ins
– Authentic moving-coil Bus Compressor gain reduction meter, driven digitally from the SSL Native Bus Compressor plug-ins
– SSL Plug-in Mixer (hosted in SSL 360°) provides a place to view and control of your Channel Strips and Bus Compressors, all from one screen
– Muscle-memory operation and constant visual feedback via the smart LED rings
– UC1 display tells you which Channel Strip 2 and Bus Compressor 2 plug-in UC1 is currently focused on
– UC1 display gives you a value readout of the control currently being turned
– Load Plug-in Presets and Channel Strip change routing directly from UC1
– Switch between 3 different DAWs that are connected to the Plug-in Mixer
– High Quality all metal enclosure, with a brushed anodised top plate
– Hi-Speed USB connection to computer
– Powered by SSL 360° Mac and PC software
Info: Solid State Logic