The new virtual processor is designed to transform and rebuild any sound using granular synthesis
Arturia Efx FRAGMENTS is a software effect that allows you to divide, transform, and rebuild any sound by unlocking the power of granular processing. Instantly elevate any project with glitchy stutters, grainy stereo ambience, experimental textures, and beyond. From dramatic rhythmic stutter effects to cloudy reverb shimmers, and everything in between. Efx FRAGMENTS takes the complex concept of granular synthesis and makes it more flexible, more accessible, and more musical than ever.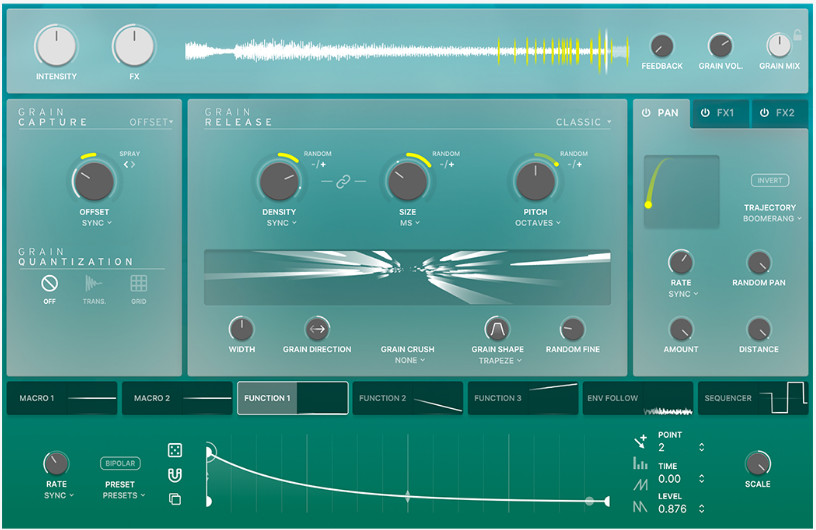 You can change the size of the grains, the amount of space between them, their pitch, their playback behavior – the list goes on. The resulting sound is both highly recognizable and wholly unique to granular. Frozen timbres from smooth & transparent to sharp & brittle; rainfall delay that drenches any mix; dense clouds of reverberating sonic texture; cascading modulations that turn a short sound into an endless flow. Efx Fragments is useful also to create rhythm variations: the plug-in, in fact, listens to the rhythm of your track and can respond in a number of creative ways. Make every grain of sound respond to your tempo for glitchy beats, fractured rhythmic textures, flowing percussive sequences, and more.