IK Multimedia Syntronik V80 for free: the promo is about to end
The plug-in contains about 1.5GB of content, more than 2,000 samples and over 102 instruments.
Until on March 18st 2022, you can get IK Multimedia Syntronik V80 for free ($49 value) via Audio Plugin Deals website. The Syntronik V-80 is based on the classic Yamaha CS-80, GX-1 and CS-01 synths. Manufactured from 1976—1980, the CS-80 was Yamaha's flagship take on the analog polysynth. The CS-80's voice architecture is an exercise in layering, filtering and modulation. Each selectable-shape oscillator has its own high pass and low pass filter and envelope controls.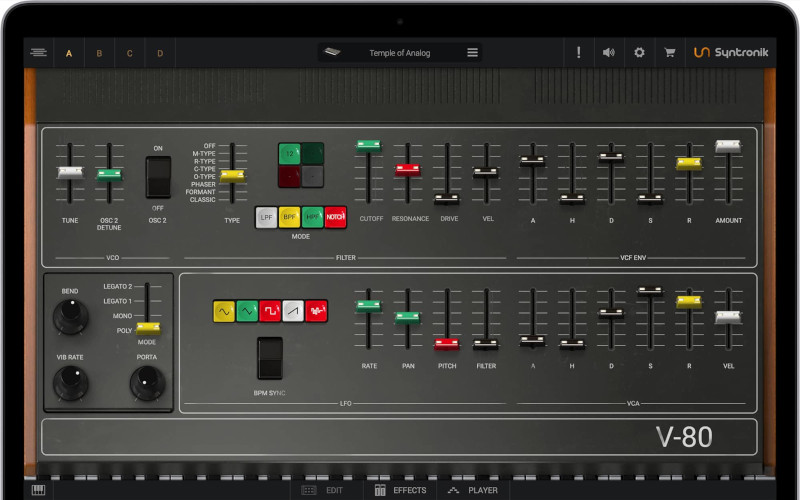 The CS-80's sound is fat and organic, and even the slightest introduction of the resonant high pass filter can add a phasey quality to the instrument that gives it even more depth. Some examples of its unique sound can be heard in "Blade Runner" and "Mutiny on the Bounty" by Vangelis as well as "Dune" by Toto.
Info: IK Multimedia