United Plugins released Orbitron
A multi-modulation tool for sound designer and experimental musicians.
Developed by United Plugins, Orbitron is an interesting DSP–tool that features four selectable FX-units and a Modulator that allows to fluently crossfade and morph between  effects and experiment complex and unusual audio processing. It can be used to breathe life onto your instruments with subtle organic variations, fatten up your synth sounds with rich evolving unisons or create out of this world rhythmical spinning resonances for complete creative chaos.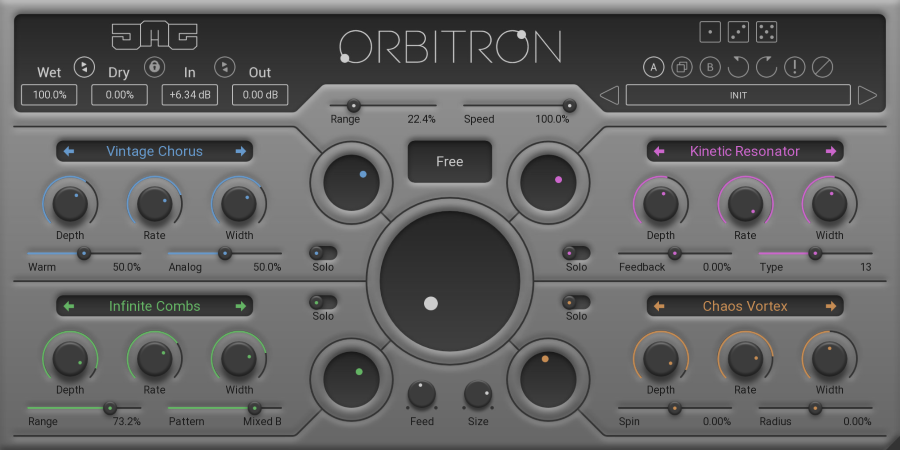 Each of the 4 FX sections can be set to one of 12 modes, including choruses, flangers, phaser, special filters and more. Orbitron uses internal 64-bit audio processing and can handle any sampling rate, 192 kHz or even higher. Orbitron comes with a huge number of presets made by top producers and sound designers. They're grouped conveniently into categories, such as, "Solo" for presets that only use 1 FX section, "Multi" that uses 4 different FXs of similar type and "Hybrid" that creatively fuse very different FX. Introductory price: €29 until March 7th. Regular price: €129. A 15-day, fully-functional trial version for macOS and Windows can be downloaded for free from United Plugins site.
Info: United Plugins