Austrian Audio launched a new condenser micorphone
The new CC8 is a small-diaphragm device designed for professional recording applications.
The new Austrian Audio CC8 cardioid small-diaphragm true condenser microphone is hand-built in Vienna and created with professionals in mind. At the heart of the device beats the newly-developed OCC7 small-diaphragm condenser capsule. Inspired by the legendary CK1, the OCC7 delivers all the benefits of that classic design updated to meet the demands of today. The OCC7 capsule and transformerless output give the CC8 a remarkably linear frequency response, handling extremely high sound pressure levels (SPL) of up to 156dB, without distorting.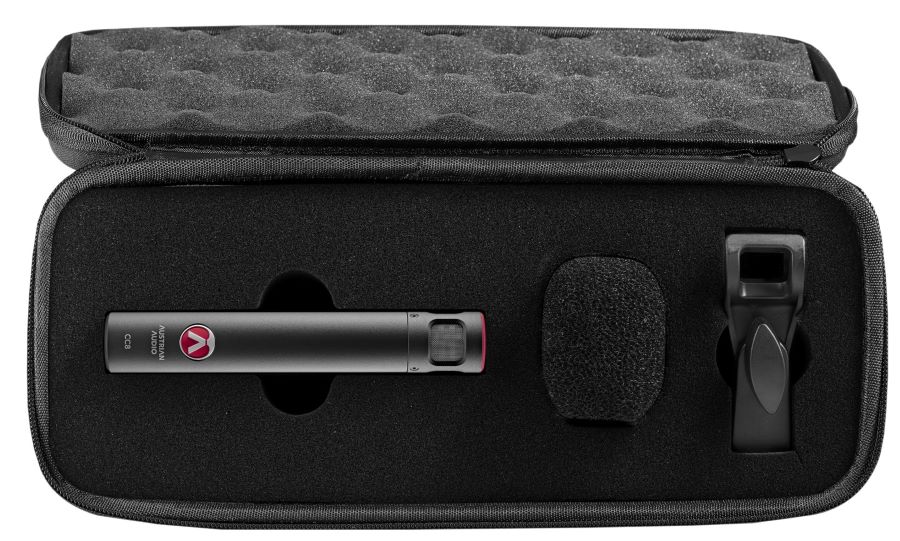 Austrian Audio CC8 is suitable for the detailed recording of various acoustic instruments, such as stringed instruments, woodwinds and brass, and orchestral percussion, in addition, instruments like acoustic guitar, piano, snares, hi-hat, and entire drum sets. Before leaving the factory, each microphone is measured to a tolerance of max. +/- 0.5 dB sensitivity at 1 kHz. This means that any CC8 can be match-paired with any other, regardless of production dates. CC8 is avalaible in two configuration: Single Set (€399 RRP) and Stereo Set (€799 RRP).
Info: Austrian Audio