PreSonus released two new Revelator's lineup devices
The new Revelator Dynamic USB vocal microphone and Revelator io44 audio interface are designed for podcasting, live-streaming  and music production.
PreSonus launched two new products in its innovative Revelator line: Revelator Dynamic USB vocal microphone and Revelator io44 audio interface. Revelator Dynamic USB is a large diaphragm condenser USB microphone, that let recording vocalists quickly customize their sound and create a polished mix for studio recording, live-streaming, and podcasting.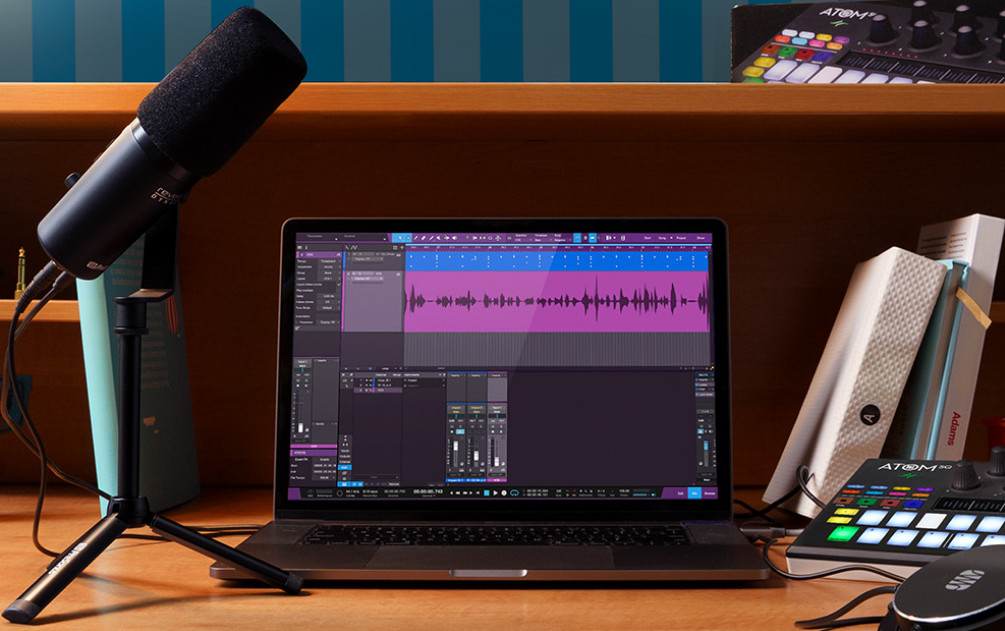 The Revelator Dynamic utilizes the same custom-built, dynamic microphone capsule found in PreSonus PD-70 broadcast microphone. Like the PD-70, the Revelator Dynamic is designed to capture the human voice cleanly and clearly by eliminating breathiness, unwanted reverberance, and even ambient room noise. This allows the Revelator Dynamic to be set up in virtually any space, capturing the perfect vocal take, every time, allowing home recordists to set up their studio just about anywhere.
Following up on the success of the Revelator io24 audio interface, the Revelator io44 features a stylish and ultra-compact design. The new 4-in/2-out audio interface is bus-powered via its USB-C compatible jack and can serve as the heart of an ultra-mobile recording studio as well as the core of a streaming rig. The Revelator io44 features a combo mic/instrument input with the clear, clean sound of PreSonus' famed XMAX-L mic preamp, as well as a ⅛-inch line-level stereo input for DJ mixers and mobile devices making it perfect for electronic musicians, guitarists, and streamers. A high-powered, ⅛-inch stereo headphone output works with regular headphones and TRRS gaming headsets (mic in, stereo out). Balanced ¼-inch stereo main outputs are provided to connect to professional studio monitors.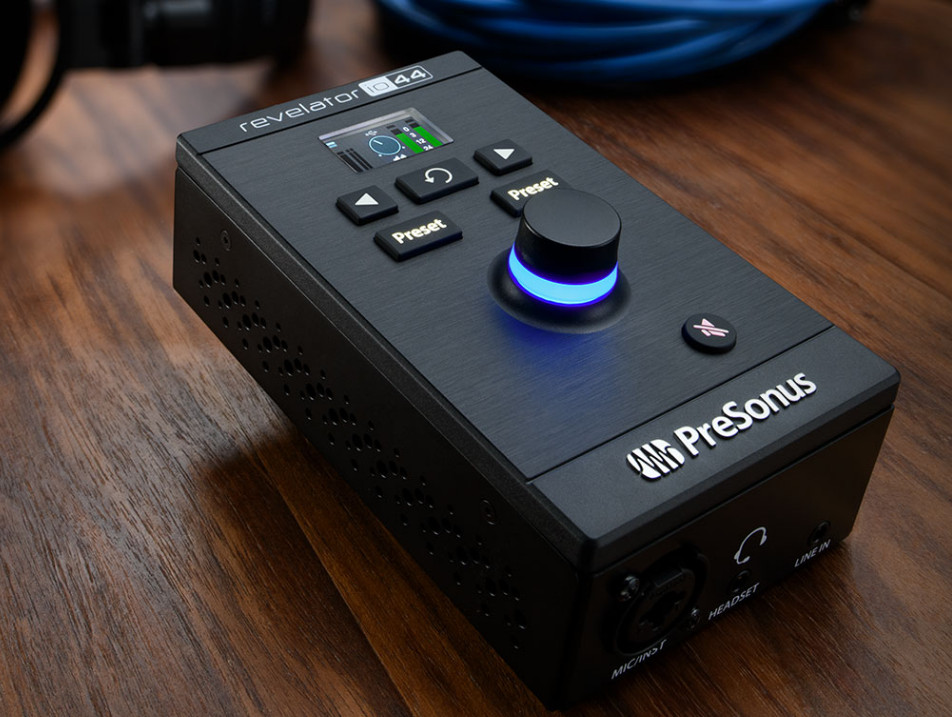 Both devices offer extensive onboard signal processing, with the same Fat Channel EQ, compressor, gate, and limiter algorithms found in PreSonus' award-winning StudioLive Series III mixers, plus reverb and voice effects like delay, vocoder, and more. Professionally crafted presets deliver polished sound with a single click. Additional presets emulate concert halls, AM radio, robotic voices, and more. PreSonus' UC Surface software for macOS and Windows provides full access to the processor settings, allowing users to create their own unique sound and save them as presets for instant access. The PreSonus Revelator Dynamic USB microphone and Revelator io44 USB audio interface are available immediately at street prices of $199.95 and $179.95 respectively.