IK Multimedia reveals Leslie plug-in for AmpliTube and T-Racks
The new virtual-dsp emulates the legendary rotary-speaker effect.
IK Multimedia has launched Leslie Collection, a plug-in bundle that recreates rotary speaker emulation in AmpliTube e T-RackS environments , a project born from the collaboration with Suzuki Music Corp. of Japan and Hammond USA.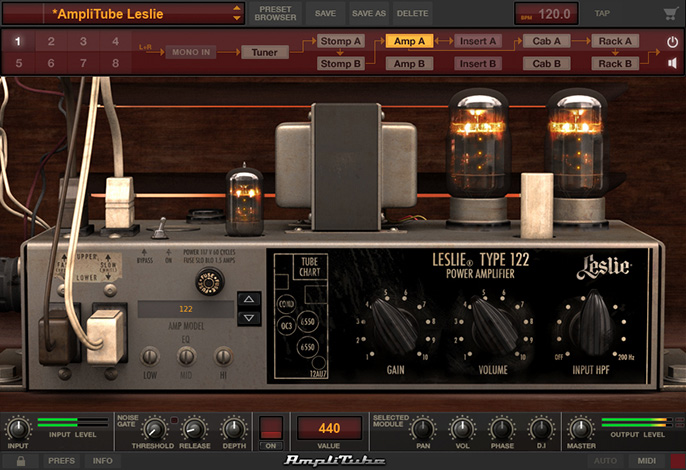 IK Multimedia Leslie is powered by a combination of IK's breakthrough Dynamic Interaction Modeling and Volumetric Response Modeling technologies, which can reproduce the subtlest interactions of an electronic circuit down to its tiniest component and recreate the real acoustic behavior of rotary-speaker cabinets. The plug-in boasts sounds of 5 Leslie Amps and 6 Leslie rotary-speaker with advantage of world-class 64-bit processing.
AmpliTube Leslie and T-RackS Leslie are available now for immediate download at a special introductory price of only $/€99.99* each through April 2, 2018.  The Leslie Collection, which combines the AmpliTube and T-RackS versions, is available for download at a special introductory price of only $/€149.99 during the same period.
Starting April 3, 2018, AmpliTube Leslie and T-RackS Leslie will be $/€129.99 each and the Leslie Collection will be available for $/€179.99. The individual amps are also available separately for $/€24.99 each, and the cabinets are available for $/€34.99 each.