Flying Hand Percussion 67% Off
Until tomorrow May 26th you can buy the Handheld Sound's virtual instruments for only €49
Flying Hand Percussion is an award winning sample library for Kontakt featuring 18 percussion instruments (plus additional morphed and synthesized content) sampled at a stunning 24bit/44.1kHz resolution.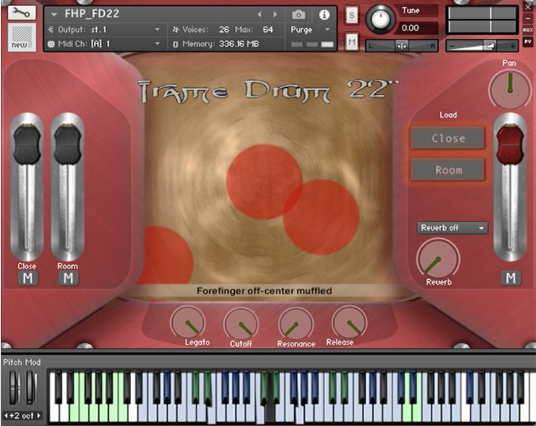 Using almost 40,000 samples, the library features instruments from Africa, Asia, South America and Europe with up to 20 dynamic layers per note, 4 round robins, up to 3 mic positions and over 50dB of dynamic range. The following instruments were recorded using up to 3 mic positions with multiple articulations and playing styles:
Anklungs – Asian Bamboo rattlers (4 sizes)
Ashiko – 14″ Maple Ashiko Drum
Gran Casa – An Orchestral Bass Drum, suspended and played with hands
Bells – A variety of Bell-like instruments
Bongo Cajon – Bongo Cajon with Mahogany heads
Boomwhackers – 'D' and 'G' Boomwhackers
Claves – The earthy 'Piru' claves
Clay Drum – Custom made Clay Drum like an Udu
Congas – A hi-end set of Congas
Cowbell – 3 different types of cowbells
Djembe – 16" Djembe
Frame Drums – 16" and 22" Frame Drums
Kanjira – Indian Kanjira Hand Drum
Timbales – 14" and 16" hi-end Timbales
Triangles – Orchestra Brass Triangle and the one-of-a-kind Trine Instrument
Naal – Custom made Indian Naal Drum. Its tone resembles a Tabla
Plastic Bottle – 5 Gallon Plastic jug
Shakers – Assorted including Plastic, Wood & Bamboo
You can buy Flying Hand Percussion for only €49 until tomorrow May 26th on VST Buzz Store.
Info: Handheld Sound