Put a virtual and realistic orchestra in your PC
The new  East West Hollywood Orchestra Opus Edition Diamond is offered with a $400 discount 
Hollywood Orchestra Opus Edition is the highly anticipated expansion to Hollywood Orchestra, the best-selling and most awarded orchestral virtual instrument produced by East West. It includes brand new pristine recordings, reimagined original content, and powerful new features, all housed in our new revolutionary OPUS software engine.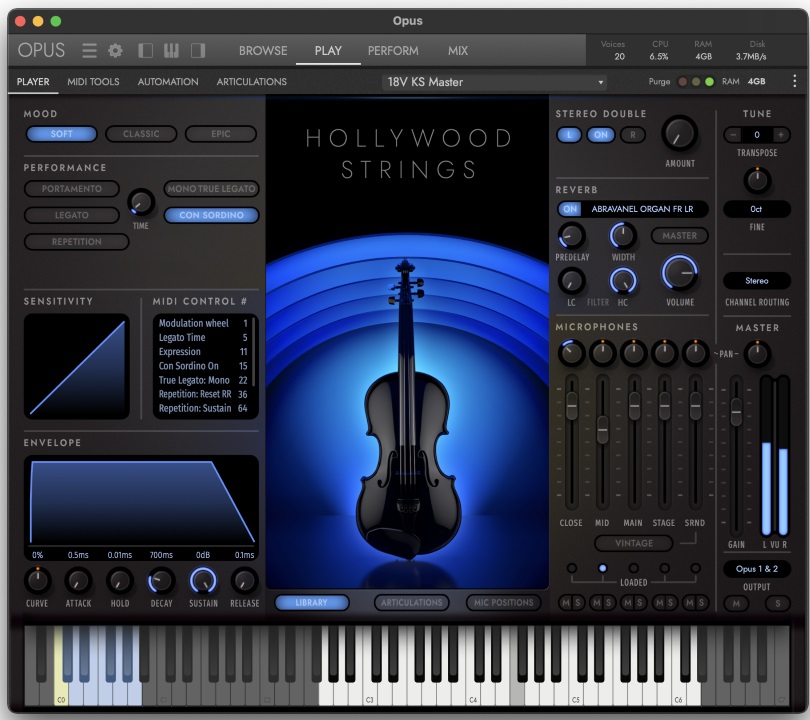 Produced by Doug Rogers and Nick Phoenix, recipients of over 100 international industry Awards, and sound engineered by multiple Academy Award and BAFTA winner Shawn Murphy, Hollywood Orchestra Opus Edition is the culmination of years of recording and programming and will set a new industry standard for achieving professional sounding orchestral soundtracks. Hollywood Orchestra Opus Edition comes with the new Opus software and a companion product Hollywood Orchestrator, a must-have tool for composers of every skill level who want to achieve that Hollywood blockbuster sound quickly.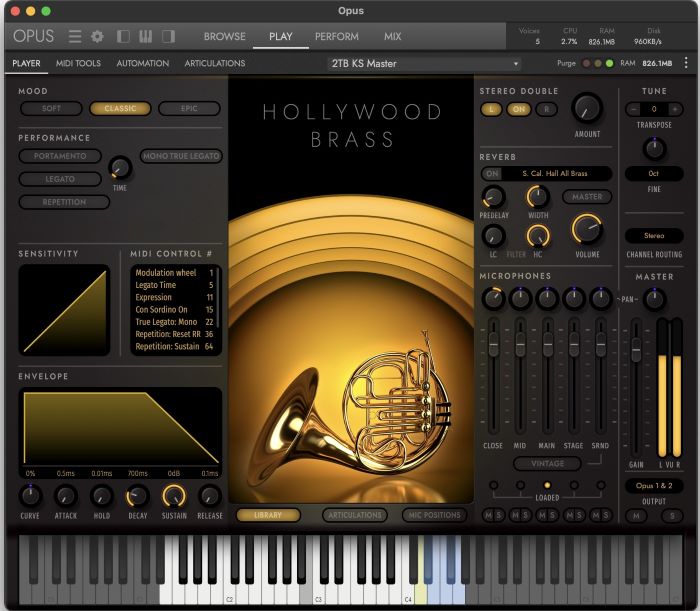 At the heart of Hollywood Orchestrator is our innovative Scoring Engine, which can produce results ranging from a basic string arrangement, to very complex orchestrations played by the full orchestra. It achieves this in a two-step process by first modifying the MIDI input with a Note Selection process, then sending those note selections to a powerful Step Sequencer where chords are played with the programmed rhythms. If you want to take things a step further, you can optionally active our step sequencers. Each slot has one of them. They take, whatever the note selection process outputs, and manipulate that. If you program a rhythmic pattern into the sequencers and play a C-Major chord, the sequencers will take the notes from the note selection and play the chord with that rhythm.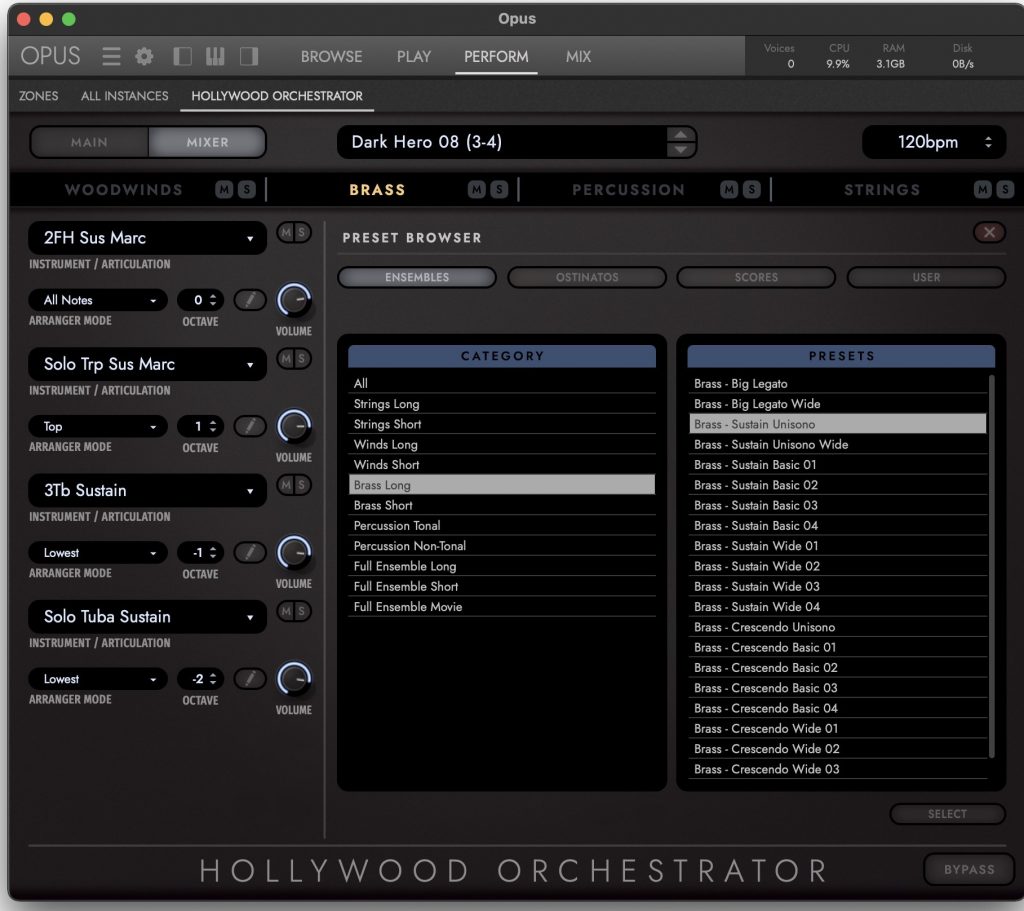 Brand new recordings include a new 18 violin string section for Hollywood Strings, new ensembles for Hollywood Brass and Hollywood Orchestral Woodwinds, plus new string, brass, and wind multi ensembles. "The new 18 violins are an alternate to the first 16 violins of the original library. They have a different sound," says producer Nick Phoenix, "the players are different. The vibrato is different. The legato is the best we have ever recorded. They work well with the existing collection or as a replacement for the original 1st violins.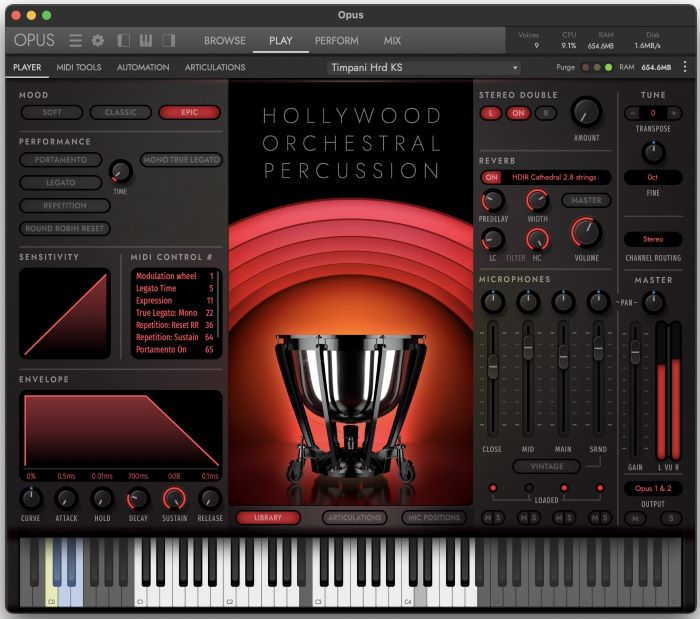 The new 2 tenor trombones have a completely different sound from the 3 trombones in the original collection. The new trombones are warm, full, and extremely precise. 2 trumpets were recorded again using two of the best players in the Hollywood film score scene. The legato is blazing at high velocities and sounds like a live performance." East West Hollywood Orchestra Opus Edition Diamond is offered with a $400 discount at East West's website. 
Info: EastWest