Warm Audio unveiled WA-8000
A large diaphragm tube condenser microphone that emulates a modern-classic 90s gear
The new Warm Audio WA-8000 is designed for modern and professional Rap/Hip-Hop and R&B recordings. It boasts a custom K-67 inspired all-brass capsule, Lundahl Sweden transformer, NOS 6AU6 tube and the most premium 7-pin cable solution from Gotham Switzerland. Using an upgraded all-brass, custom K-67 inspired capsule coupled with the original circuit design, the WA-8000 is able to achieve true-to-spec results. The capsule is a significant part of the WA-8000's ability to capture every subtle nuance of vocal and acoustic performances.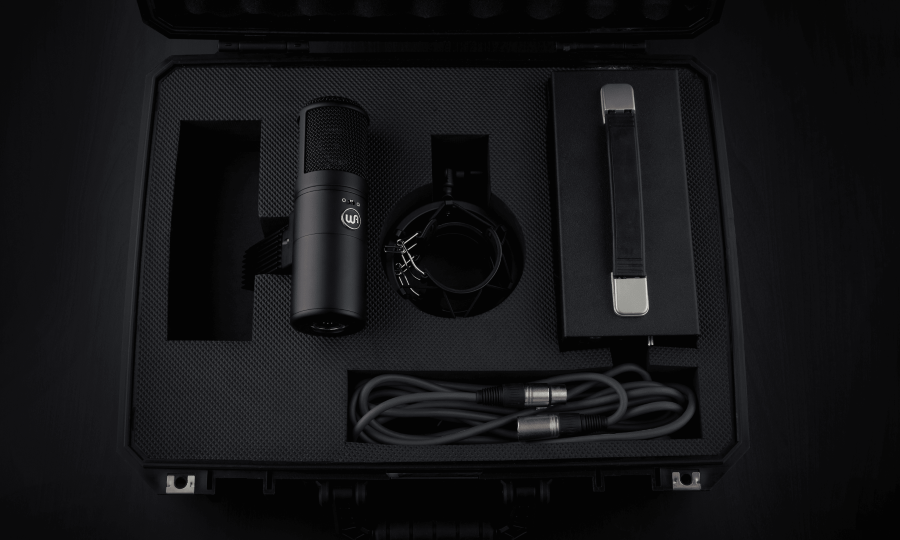 The WA-8000 uses an NOS (New Old Stock) 6AU6 vacuum tube to match the tonal character of the original. Paired with the tube is a custom-designed heat sink that is essential in reducing heat inside the mic, allowing the tube to operate at optimal temperature. When the tube can operate without overheating, self-noise and distortion virtually disappear, adding to the mic's astonishingly clean sonic character. Combined with the true-to-spec capsule and circuit design there is a large-core transformer, custom made for the WA-8000 from Lundahl in Sweden. Transformer selection plays a critical role in the open top end and enormous soundscape that listeners quickly recognize when selecting the WA-8000 to capture an intricate performance.

Often overlooked, the cable connecting a tube microphone to its power supply is quite a critical element of the signal chain. The WA-8000 uses a custom GAC-7 7-pin cable from Gotham, Switzerland. The design and build quality of this cable increases top end presence and the overall size of the recorded image in the stereo field by reducing phase shift and the parasitic effect often found in poorly built cables. MSRP $1,199.
Info: Warm Audio – For Italian Customers: MIDIWARE