The new audio interface features ESS AD/DA converters, 6-input/4-output, metering and USB-C connection
Equipped with the same ESS Sabre32 Ultra DAC Technology found in audio interfaces costing thousands, the M6 delivers an astonishing 120 dB Dynamic Range on its main outputs. ESS converters also drive the headphone outputs, which rivals dedicated headphone amplifiers costing hundreds. Ultra-clean preamp circuits produce a measured -129dBu EIN on the mic inputs. Capture and monitor your audio with pristine clarity.

The M6 provides best-in-class speed for monitoring live inputs (mic, guitar or keyboard) through your computer, thanks to MOTU's expertly engineered USB drivers, which deliver class-leading, ultra-low 2.5 ms Round Trip Latency (at 96kHz with a 32 sample buffer). Furthermore, the MOTU M6 driver provides convenient loopback channels to your host computer, so you can easily route computer output back to the computer, where you can mix it with up to four mics (and/or guitars) from the M6 in your host software for live streaming or podcasting. 

When recording and mixing, nothing is more critical than achieving optimum levels. The M6 is the only audio interface in its class with a full color LCD featuring clear, detailed level meters for all inputs and outputs. Enjoy professional-level volume control and feedback to get your sound just right.ESS-driven headphone outputs. The M6 is the only audio interface in its class to offer A/B monitor switching. Connect two pairs of monitors and quickly check your mixes on each pair with the push of a button. MOTU M6 features also standalone mode: with the included multi-blade international DC power adapter connected, you can power the M6 when the computer is turned off (or completely disconnected from the M6). This allows you to monitor any live inputs you may have (mics, guitars, keyboards, etc.) without a host computer or iOS device needed.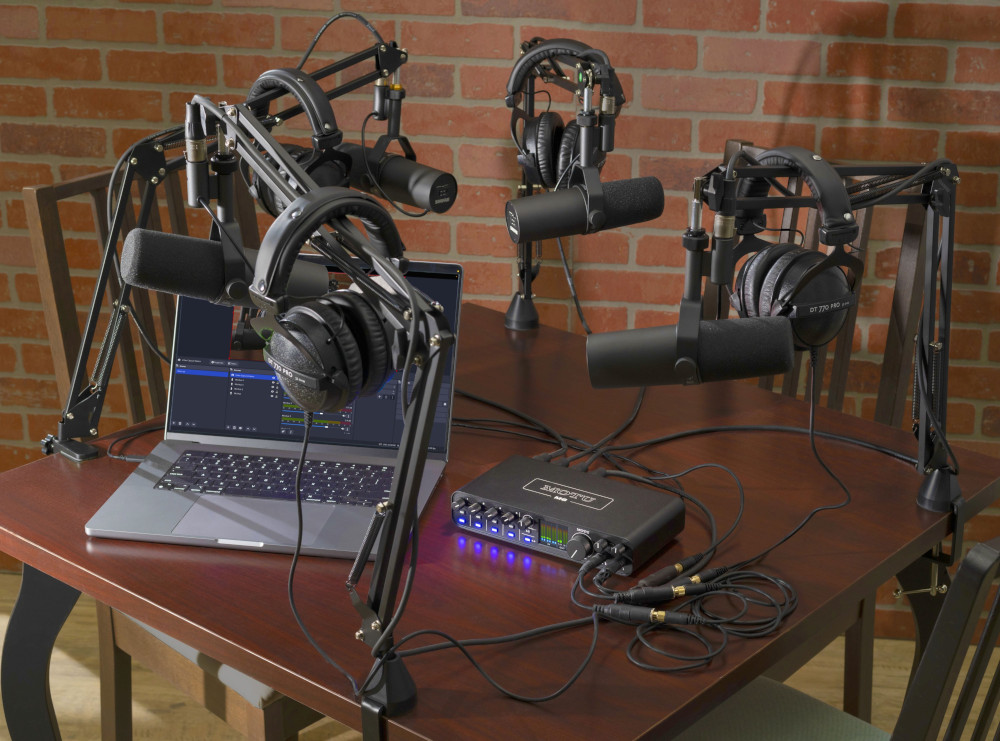 The M6 includes MOTU Performer Lite and Ableton Live Lite for Mac and PC so you can start making music right away. In Performer Lite, you get 100+ instruments, including pianos, organs, synths, guitars, bass, drums, strings, brass, and more. Furthermore, 6 GB of free loops and sample packs from leading sample content providers such as Big Fish Audio and Loopmasters, help you start making music right away. Choose from dozens of musical styles, then drag & drop in your project's timeline.