Designed for FL Studio users, the new MIDI Keyboards controller are available with 25 and 37 keys
Novation FLkey is the ultimate MIDI keyboard for making music in FL Studio. With controls for FL Studio's Step Sequencer, Channel Rack and Mixer, and creative Scale and Chord modes, FLkey lets you play freely with your FL Studio DAW. FLKey is available in the 25-key Mini model and 37-key model.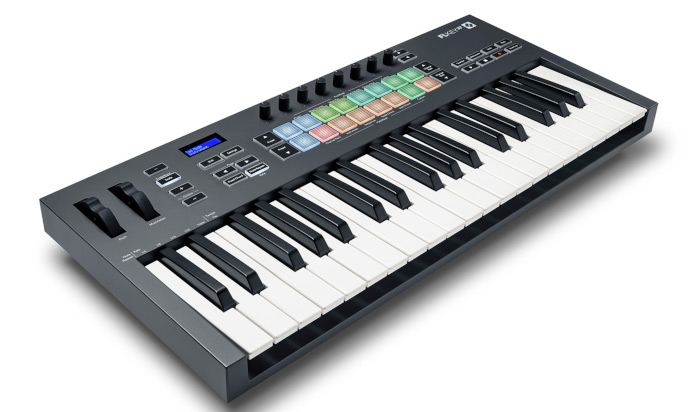 Sequencer Mode maps FLkey's pads to FL Studio's step sequencer for sketching beats fast. Two Pad modes give your rhythms real human feel and get you off the grid: play straight into the Channel Rack or FPC, and trigger slices in SliceX. Need some crisp hi-hat rolls? Note Repeat makes it easy every single time. In Scale Mode you always hit the right note, keeping the music flowing. Easy-to-use Chord modes on FLkey 37 expand your creative potential. Combine musical tools to immediately unlock new creative boundaries and find ideas you never knew you had.
FLkey comes with a bundle of instruments and effects from our friends at AAS, Spitfire Audio, XLN Audio and Klevgrand – plus membership of Novation's Sound Collective. Throw all this content into your existing FL Studio projects, or have a go with an included 6-month free trial of FL Studio Producer Edition.FL Studio Producer Edition is the complete software music production environment, everything you need in one package to compose, arrange, record, edit, mix and master music. Prices: €109,99 (25-mini key), €229,99 (37-key).