OnePlus 6, unveiled the design
The awaited Asian phablet is shown in a picture that reveals some details and features.
In recent days, an image shared on social networks by OnePlus's CEO Pete Lau about the new OnePlus 6 has been around the Net in a few minutes. But it revealed only some details, such as the presence of the "notch" display. In recent hours, however, a new photo has allowed us to appreciate the design of the upcoming Chinese phablet.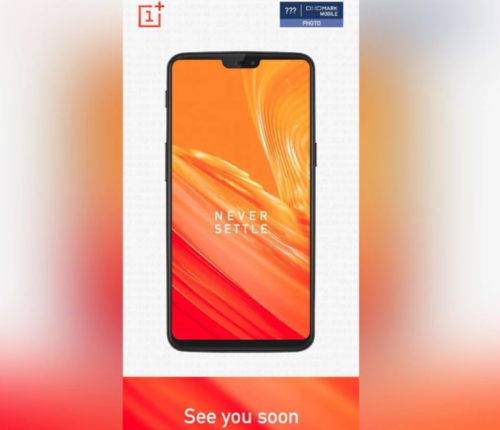 As you can see, OnePlus 6 will have a very thin borders: body/screen ratio is more than 90%. Regarding the main specifications, the device is expected with Qualcomm Snapdragon 845 CPU, 8GB of RAM and 256GB of storage.
OnePlus 6 will come in two variants: 6GB/64GB and 6GB/128GB. Prices expected: starting from 3,799 yuan, at today's official exchange rate around 600$ .
Info: OnePlus