Wide Blue Sound introduces two new expansions for Elysium synthesizer
A new inspiring soundset that combines tonal rhythms with organic and evocative sounds
Wide Blue Sound, creators of cutting-edge synthesizers for AAX (Avid Audio eXtension), AU (Audio Units), and VST (Virtual Studio Technology) plug-in formats, is proud to present PANDORA and RHYTHMIC ELEMENT — available as all-new expansions for its ELYSIUM organic motion synthesizer.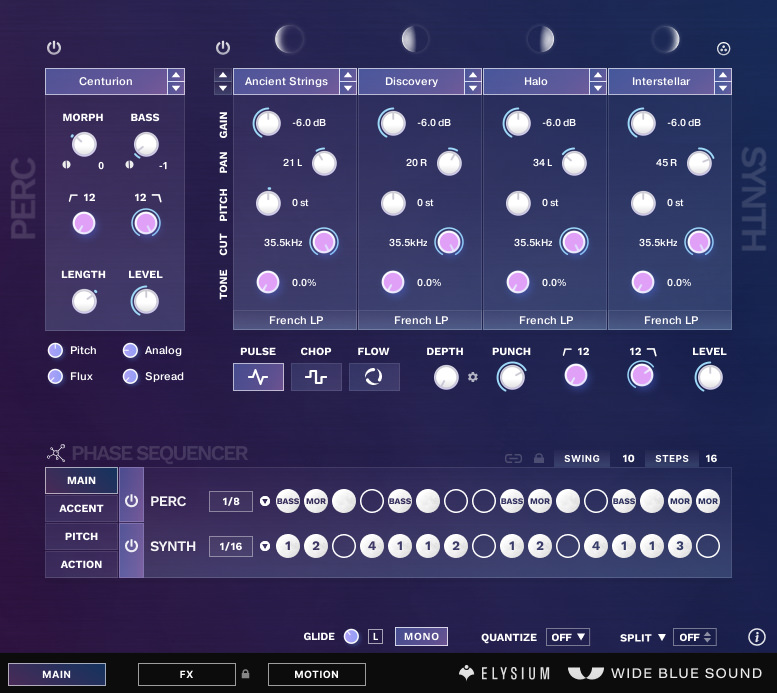 PANDORA is able to produce purely sublime, ultra-playable hybrid instruments incorporating its plethora of other features, including unique sampled sound sources, the highly-original Orbital Synthesis engine, and one-of-a-kind FX system to create noteworthy new instrument sounds that no other synthesizer can currently produce.
RHYTHMIC ELEMENT delivers driving presets employing ELYSIUM's extraordinary PHASE SEQUENCER — itself allowing for step-based PITCH, ACCENT, and ACTION, the latter's feature-packed functionality extending to include Triple hits (ratchets), Tightening notes, and Reverse/Fade-in notes. No fewer than 88 of those presets are included, in fact, duly designed to fit into any modern musical genre, each harnessing the power of its five categories — namely, Deep Pulsars, Analog Drums, Pulses, Rhythm Suites, and Tickers.
Info: Wide Blue Sound
s