United Plugins released MasterMind
An easy virtual effect designed to make your mix richer, bigger and psychoacoustically better.
MasterMind is a mastering plug-in which can optimize audio materials automatically. The heart of the plugin is the Optimizer. After a long development and research of a lot of mastered material, we developed a special algorithm which makes your signal richer, bigger and psychoacoustically better. It simply makes it sound right. MasterMind will help you to achieve outstanding results using just one knob. MasterMind's EQ Matching is a shortcut to a perfect-sounding result. You may use it to match the feel of your favourite tracks, but also unite the tracks on your album within a few clicks. Simply load a reference material to your track and loop-play to analyze. Then analyze your material and let MasterMind do the magic. Try not to overdo it; because of the difference, the best will be 20-30% of the matching. The louder, the better. MasterMind's limiter will make the mixes sound strong and proud. They will stand out and beat your competition. On top, the limiter section offers a pleasant saturation module to glue everything together.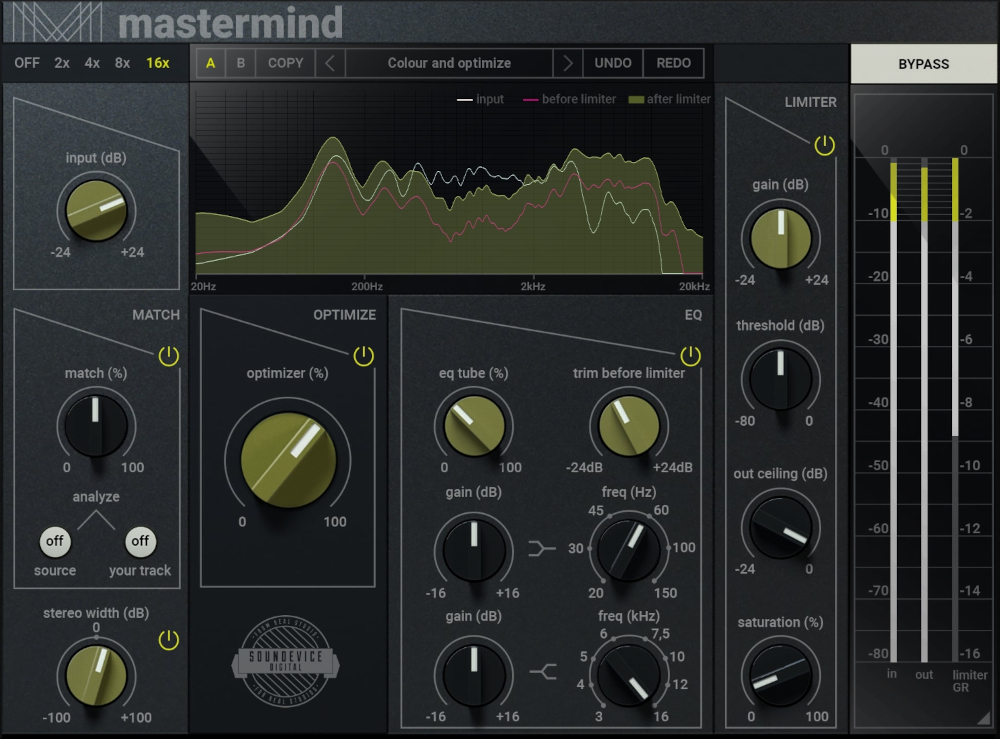 MasterMind is available to purchase for a time-limited introductory promo price of only €29 EUR until the end of November 2022 — rising thereafter to its regular price of €129.00 EUR — as an AAX-, AU-, VST-, and VST3- compatible plug-in (using internal 64-bit audio processing capable of handling any sample rate) directly from United Plugins here. A 15-day, fully-functional trial version for macOS 10.10 and newer and Windows 8/10 can be downloaded for free from here. Note that no iLok, dongle, or internet access is required for MasterMind activation. All United Plugins software uses license files for activation and owners can freely use purchased software on all their computers as long as they are the user.
Info: United Plugins