The new Japanese drum machine boasts the possibility to import samples and multi-channel audio/MIDI connectivity
Roland has announced TR-8S, a drum machine that perfects and improves the concept inaugurated with the previous and award-winning TR–8. Compared to the previous model, TR-8S implements a series of particularly interesting features.
Among these stands out the ability to import audio samples, but also the presence of 8 separate analog outputs and the presence of multi-channel audio/MIDI connectivity. In addition to the sounds of the legendary 808 and 909, the TR-8S offers some of the most significant timbres of the models 707, 727 and 606.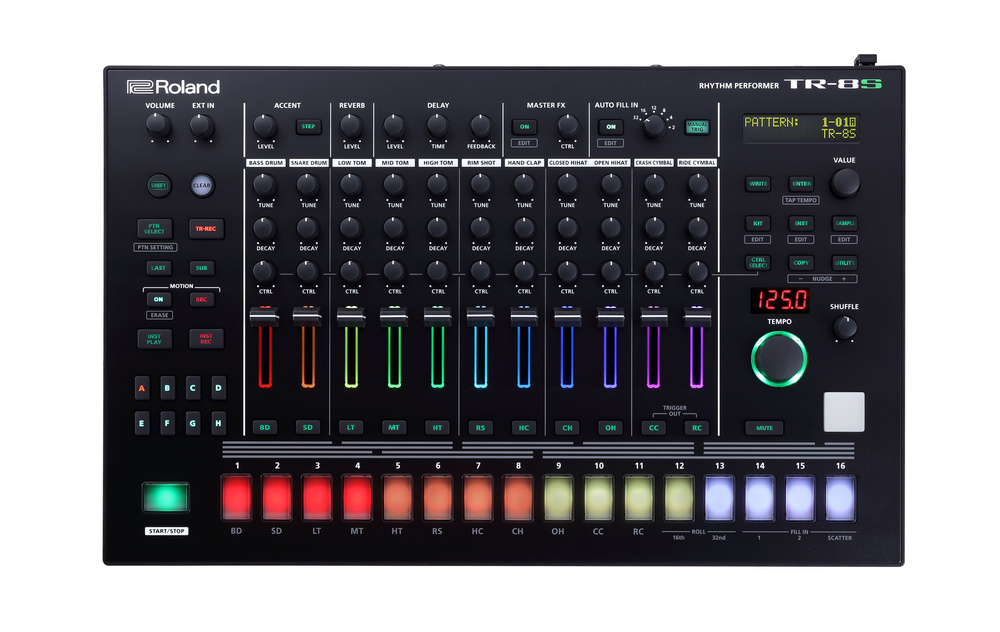 All the sounds were recreated using the proprietary analog modeling technology ACB (Analogy Circuit Behavior). On board, a complex chain of synthesis  allows you to finalize the sound while the 16-step TR-REC sequencer allows you to intuitively create patterns and sequences.
Do not miss the USB socket for multi-channel audio/midi management and Aira Link support for interaction with other devices in the range. Available from the end of March at the price of 699 dollars.