SpitFire Audio announced Hammers
Over 100GB of drum and percussion loops and samples created in collaboration with Charlie Clouser
Hammers is the new sound-library developed by SpitFire Audio. Created with acclaimed film composer Charlie Clouser (Saw, Resident Evil: Extinction, Nine Inch Nails), Hammers offers over 1,000 cinematic sounds spanning over 50 different drums, including detailed hits, ensembles, performance loops, and genre-bending warps. Hammers was developed to quickly give you access to a cutting-edge collection of eclectic drums, percussion, and scrap metals; these sounds are tailored for uses in film genres, video games, and trailers. With its ultra-hyped, broadcast-ready sounds, Hammers is immediately playable and instantly satisfying. Recorded, processed, mixed, curated, and produced by composer Charlie Clouser, this library features 100% all-new recordings, specially crafted for this collection.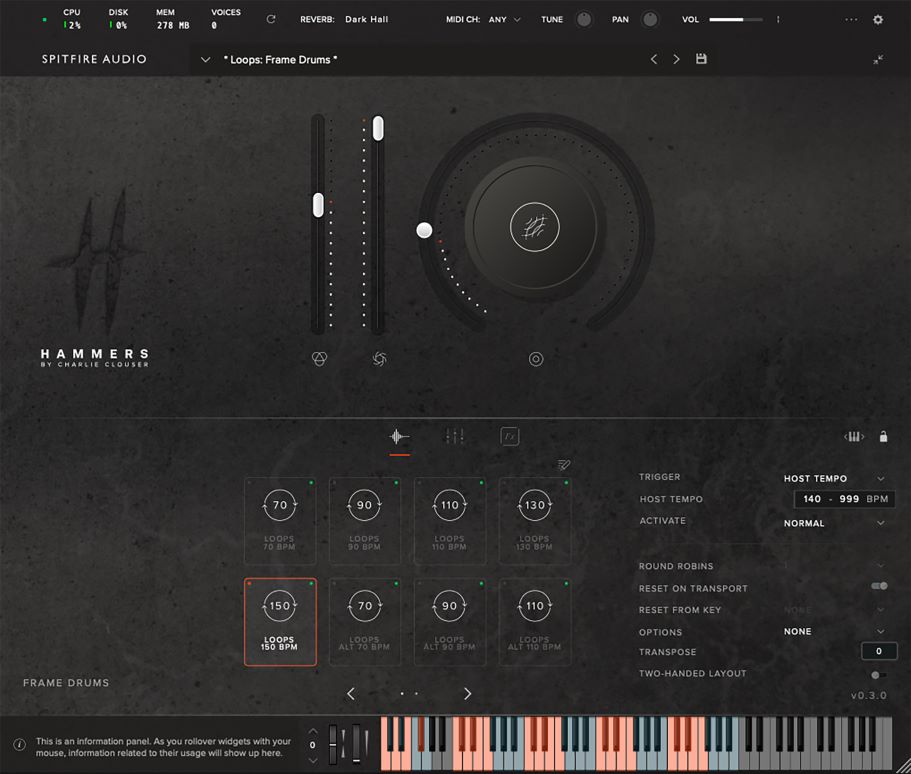 Hammers features 58 Drums across 8 drum types – Bass Drums, Surdos, Toms, Roto-Toms, Darbukas, Frame Drums, Scrap Metals, and Snares. Captured in an acoustic environment to allow for fast-paced, hard-hitting performances, with a wide range of mic, mix, warp signals, and a choice of 12 distinctive reverbs, this library gives you effortless control over extremely powerful drum performances. These are hard, brash sounds with fast attacks and tight, controlled decays allowing for clear and legible patterns when played at speed.

Hammers features over 400 performance loops composed and performed by Charlie Clouser himself, with help from first-call percussionists Hal Rosenfeld and Lucas Fehring. Carefully composed in 8 bar loop phrases and delivered to give you the ability to build your own version of patterns by stacking and rearranging via clear keymapping, breaking up loops, and end hits, so you can control and develop the performances to suit your needs. Hammers is offered at introductory price of $229 until 12th August (full price: $299).
FEATURES
58 Drums across 8 drum types.

1,060 Sounds

12 Signals including 3 mixes from Charlie Clouser

408 Loops

408 Warped Loops

12 warped signals 

Dedicated plugin

100GB
Info: SpitFire Audio