Toontrack presents EzKeys Dream Machine
The new company's virtual instrument is designed for ambient music and soundtracks composers.
Toontrack has released EzKeys Dream Machine, a new hybrid virtual instrument for Pc-Windows/Mac designed to producers and songwriters involved in ambient, modern and soundscapes music composition.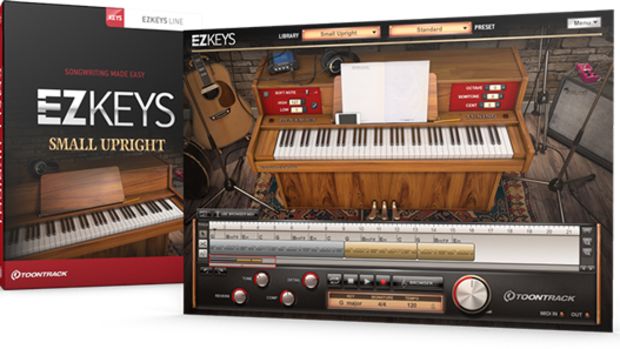 It's centered around two main components from opposite ends of the audio spectrum: a Rhodes Mark 7 electric piano as well as an undisputed cornerstone in the melodic percussion family, the celeste.
Both main instruments can be used individually, but together they form unique sonic texture unlike anything ever heard. In addition to these two instruments, a marimba and a xylophone are utilized in the background of several of the many included presets to paint even richer timbres of sound.
FEATURES
– Perfect for modern pop, ambient soundscapes and soundtracks
– Two main instruments: a Rhodes Mark 7 and a Schiedmayer celeste (to be used individually or together in preset combinations)
– Includes sounds from a marimba and a xylophone (used in preset combinations)
– A comprehensive collection of mix-ready presets, offering creative instrument blends of never-before-heard hybrids of sounds
– Uncompromising dynamic response for great playability
Info: Toontrack