Eventide introduces Ultra Essentials Bundle
The soft-suite features more than 600 presets and is offered with 80% Off introductory price.
Ultra Essentials Bundle from Eventide is designed for producers, engineers and sound designers, Eventide Ultra Essentials Bundle features three of most Eventide's powerful plugins: UltraChannel, UltraReverb and UltraTap.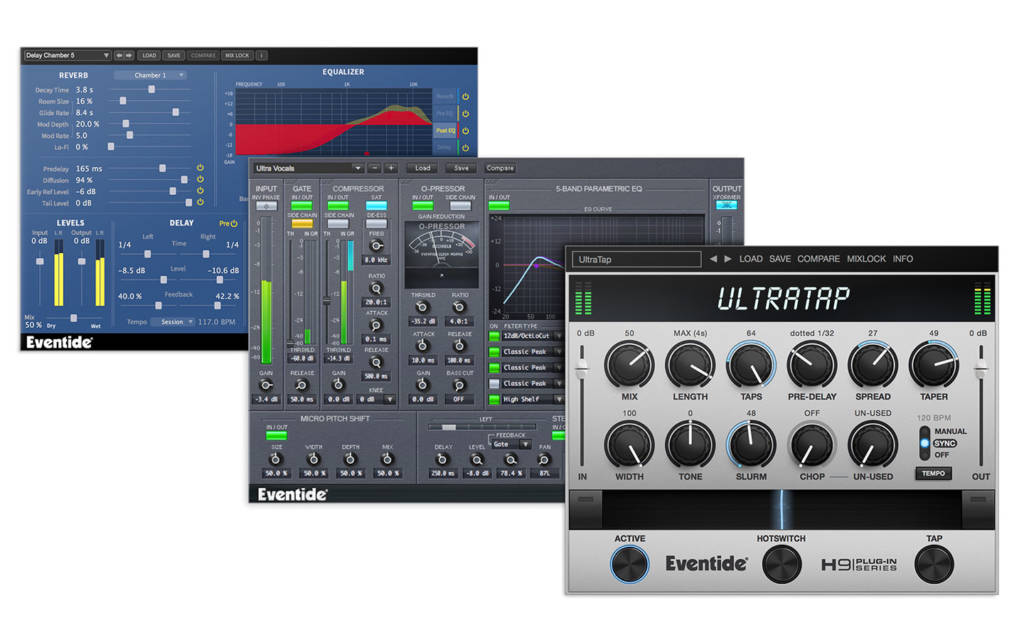 The bundle comes with more than 600 presets across the three plug-ins, many designed by Eventide artists including Andrew Scheps, Chris Carter, Richard Devine, Sasha, ROCASound, Brian Montgomery, Matt Lange and many more.
UltraChannel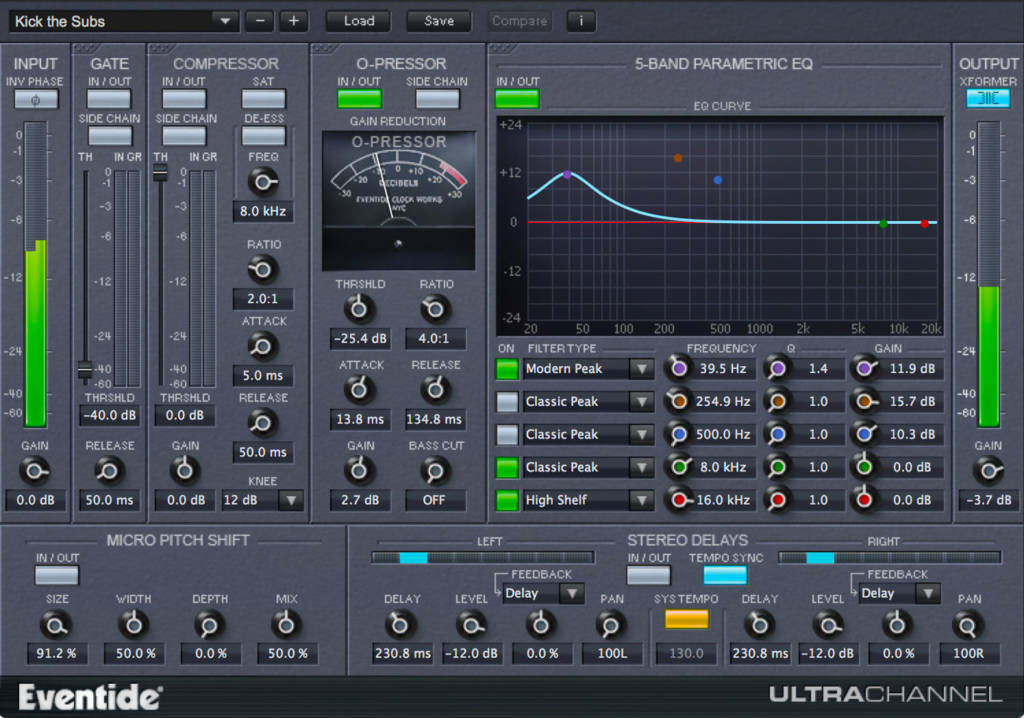 – Feature-rich plug-in that includes a parametric EQ, compressor, gate, soft saturation, transformer emulation, micro pitch shift, and stereo delays.
– Exclusive O-pressor for creating dynamic effects.
– FlexiPath™ routing makes it possible to rearrange the order of the processing elements for any desired workflow.
– Comes with over 200 presets tailored for a wide variety of applications.
UltraReverb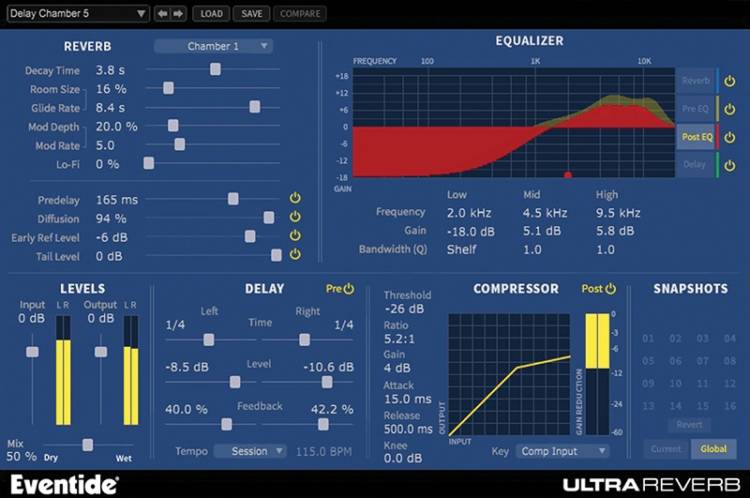 – Nine H8000 hardware-derived, reverb algorithms
– Realistic simulations of halls, chambers, rooms, plates and ambience or, taken to the extreme, other-worldly environments
– The toolbox includes 4 parametric EQs, compression and delay which can be routed pre or post reverb.
– Packed with more than 300 presets it is arguably the most comprehensive reverb plug-in available.
UltraTap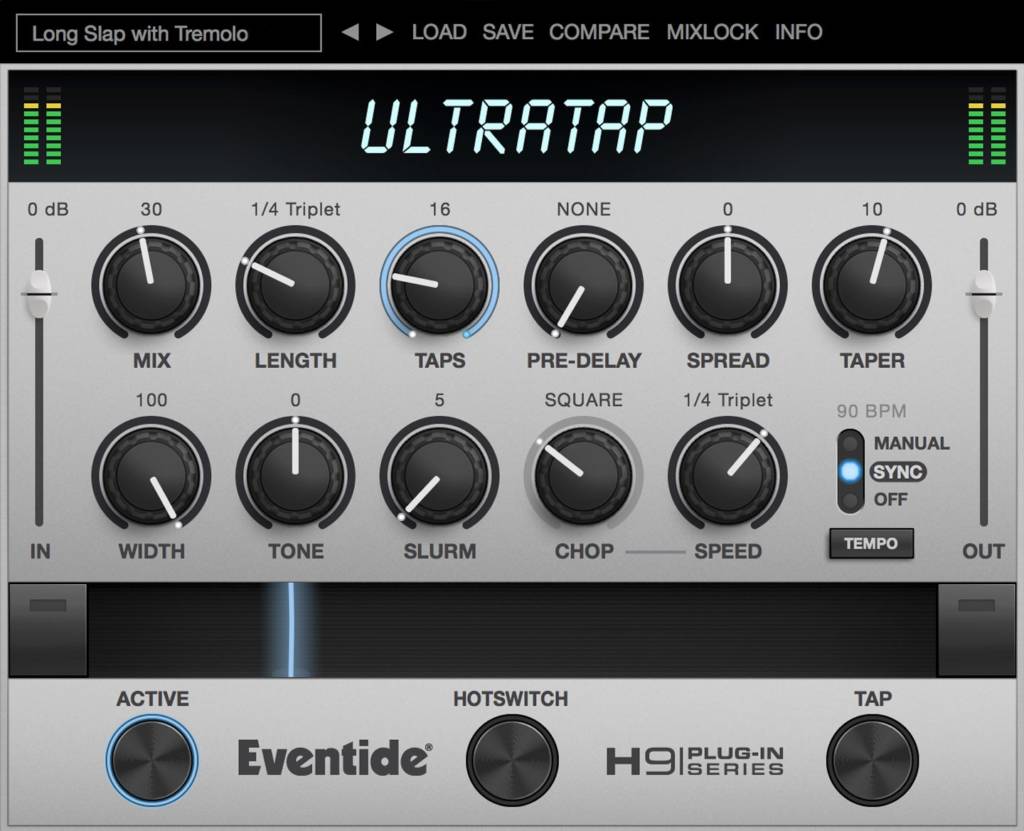 – Create rhythmic delays, glitchy reverbs, huge pad-like volume swells, and extraordinary modulation.
– The perfect tool for creating drum fills, vocal choruses, swelling guitar chords, and other evolving effects.
– "Spread" control speeds up or slows down the rhythmic space between taps
– Innovative "Slurm" control smears taps together or modulates them to create truly unique reverbs.
– Comes with 150+ presets, many optimized for live performance using the innovative Ribbon control.
Introductory Price: 99$.
Info: Eventide