Acustica Audio unveils Pink2 Collection
Based on proprietary convolution technology, the new bundle boasts a complete audio channel strip.
The renowed company Acustica Audio has released Pink 2, a VST/AAX/AU plug-in bundle built around a collection of well-known vintage audio gear that is still built to this day and enjoys a great deal of admiration among engineers all around the world.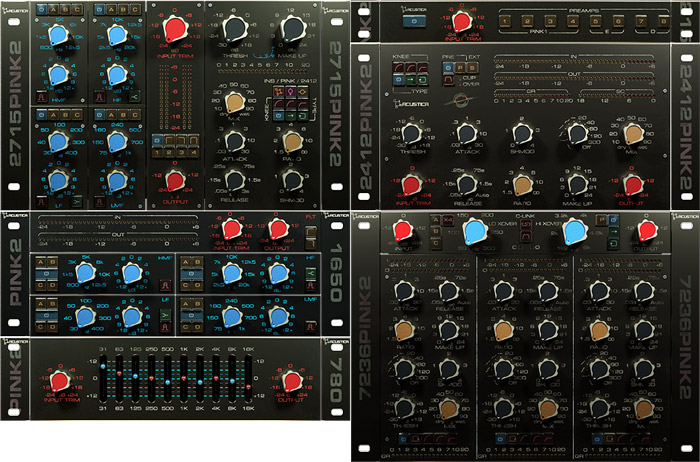 Based on proprietary convolution algorithms, Pink2 features preamp, EQs, compressors and a complete channel strip. PINK2 is the first of Acustica Audio plug-in based on new CORE 12, a technology that promises better performances and sonic quality.
The software consisting of 6 different plug-ins:
• PINK2 215 – Preamp module with 8 different circuit distortion models
• PINK2 780 – 10 band graphic EQ
• PINK2 1650 – 4 band EQ module with 4 selectable per band models
• PINK2 2412 – Single band compressor
• PINK2 7236 – Multiband compressor
• PINK2 Channel Strip – Full channel strip with EQ, compressors and preamp options
Pink2 is available in pre-order for 169,15 euros.