Xiaomi Mi7, maybe will have in-display fingerprint
It seems to have been confirmed by the CEO of the company Lei Jun on the Chinese social network Weibo.
Behind the official launch of the new Mi Mix 2S, Xiaomi comes back to the scene this time for a post on the Chinese social Weibo in which the CEO of the Asian company Lei Jun seems not to deny the possibility of an in-display fingerprint for the next generation Mi 7.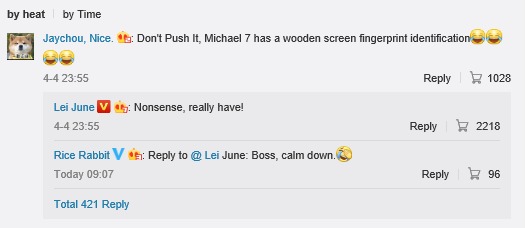 Expected and rumored, the new flagship of the Asian company will probably be supported by a Qualcomm Snapdragon 845 CPU and equipped with an OLED screen. On board, perhaps, even a double camera with optical zoom and a 4,000mAh battery.
Xiaomi Mi7 will come in two versions: Standard and Plus. According to the well-informed, the formalization is expected within the month of June. That's all for now. Stay tuned!
Info: Xiaomi