Arturia launched FX Collection 2
The new audio effects collection packs pro-quality 22 plug-ins to finalize your music productions.
Arturia has released the second generation FX Collection, a bundle that features 22 analog modeled plug-ins created using proprietary TAE technology and circuit modeling, and designed to mixing and mastering in DAW. FX Collection 2 has increased in size from 15 to 22 plugins. According Arturia's statements "… we rebuilt these effects from the ground up, and while we did it, we added incredibly powerful contemporary features to satisfy even the most demanding modern producers".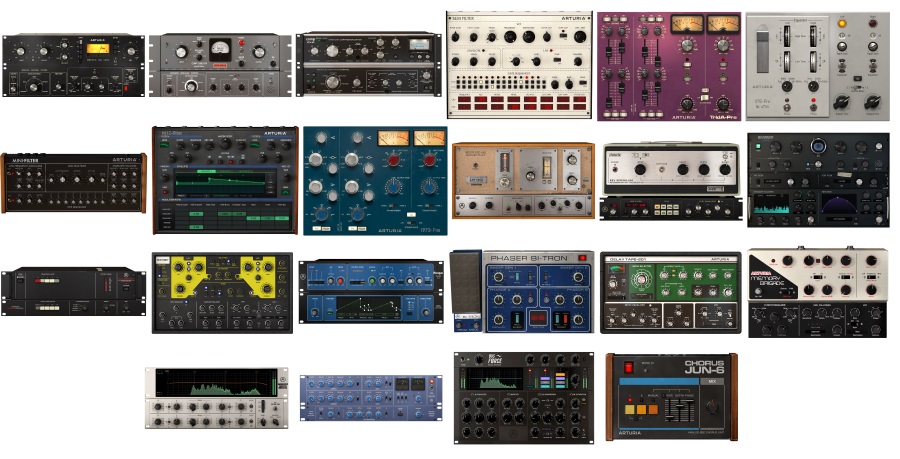 FX Collection 2 provides 3 Mix Bus (Force, Comp DIODE-609, EQ SITRAL-295), 4 Modulations (Chorus DIMENSION-D, Phaser BI-TRON, Flanger BL-20, Chorus JUN-6), 3 compressors (VCA-65, TUBE-STA, FET-76), 3 Delays (TAPE-201, MEMORY-BRIGADE, ETERNITY), 3 reverbs (PLATE-140, INTENSITY, SPRING-636), 3 preamps (Pre 1973, Pre TridA, Pre V76), and 3 filters (MINI, M12 and SEM). FX Collection 2 is avalaible at Arturia site until June 25th for introductory price of €299. 
Info: Arturia