IK Multimedia launched iRig Pre 2
The new device is powered by two AA batteries and boasts 48V Phantom Power.
The renowed IK Multimedia's iRig lienup has a new member: iRig Pre 2. Designed for musicians but especially for youtubers and podcasters, iRig Pre2 is a compact mic preamp and interface that lets creators, musicians and journalists easily use XLR mics to record, perform and stream with an iPhone, iPad, Android device or DSLR camera.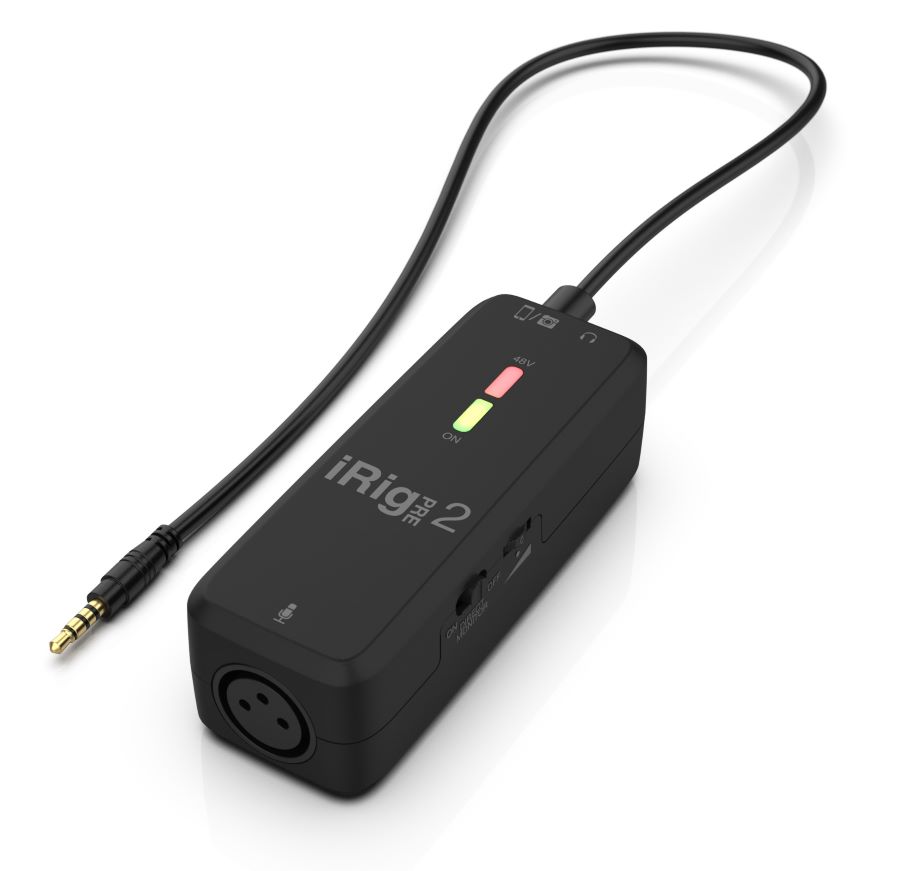 iRig Pre is powered by two AA batteries that provide true +48V phantom power for around 7 hours of continuous use, while with dynamic or ribbon mics, iRig Pre 2 does its job for up to 20 hours. A 3.5mm (1/8″) headphone output offers direct monitoring, allowing users to listen back and ensure the signal is optimal before they start recording or streaming. Available form March 2021. Introductory price: $49.99 from IK Multimedia online store and IKM authorized dealers. 
Info: IK Multimedia