Solid State Logic released 4K-B
The 4K B plug-in is an authentic emulation of the SL 4000 B channel strip – full of tone, punch and rich non-linear analogue character.
The SL 4000 B was released in 1976 and famously used in the 'Stone Room' at London's Townhouse Studios. The console was responsible for countless iconic records, including Phil Collins' 'In the Air Tonight', The Buggles' 'Video Killed the Radio Star' and Peter Gabriel's 'Intruder'. The SSL 4K B plug-in is the result of thousands of hours of work, research and development. Painstakingly modelled, the 4K B is a cornerstone of SSL console history and provides a brand-new analogue flavour for your productions.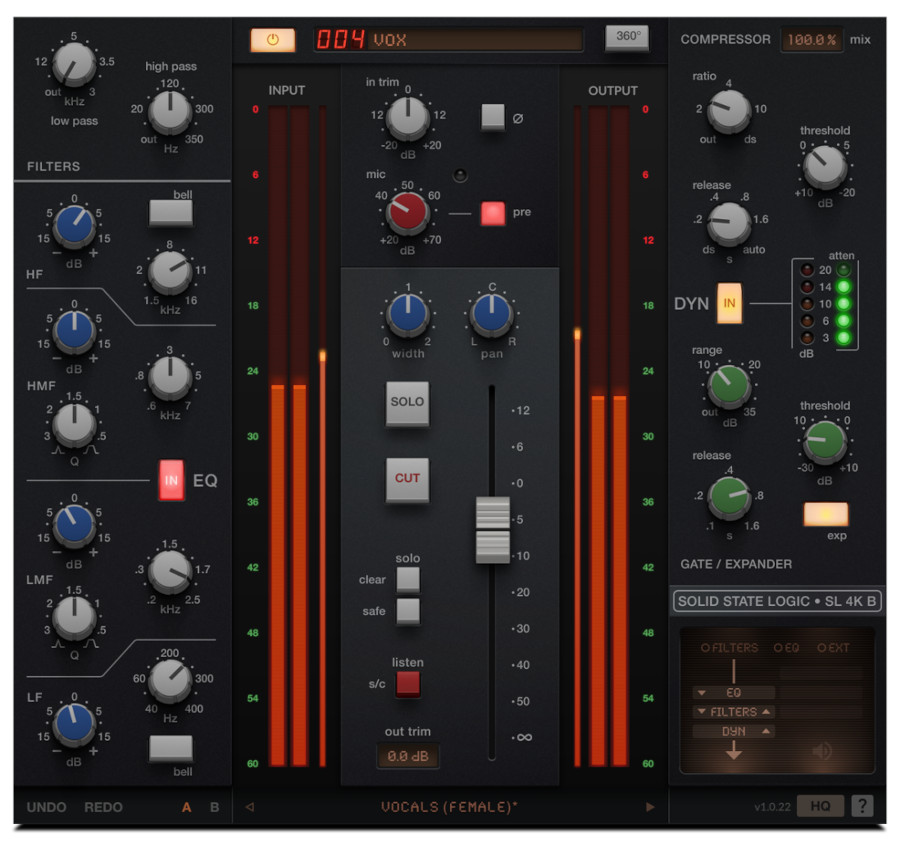 Add rich non-linear harmonics and drive to your tracks using the 4K B's preamp section. The mic preamp stage is automatically gain-compensated, allowing you to easily dial in harmonics without destructively effecting your levels. The 4K B plug-in features a channel dynamics module unlike the 4000 E and 9000–series channels. The compressor design has a circuit topology based on the legendary SSL Bus Compressor, including peak detection and a sidechain VCA in a feedback loop. The 4K B plug-in is available exclusively in the SSL Complete subscription, or with UC1 hardware. A 14-day trial of the 4K B is available by downloading the plug-in via the SSL eStore and clicking the 'Try' button when prompted.
Info: Solid State Logic – For Italian Customers: MIDIWARE