Waldorf launched "M" synthesizer
The new hybrid sound-machine brings back classic Microwave and modern Microwave-II tone generation
Waldorf M is a new-generation classic hybrid wavetable synthesizer with an analogue lowpass 24 dB/Oct VCF — SSI 2144 Improved Ladder Type — with resonance and analogue saturation feature, true stereo analogue VCA with panning option, and much more to explore in a desktop-friendly form factor featuring a wide range of unique sounds.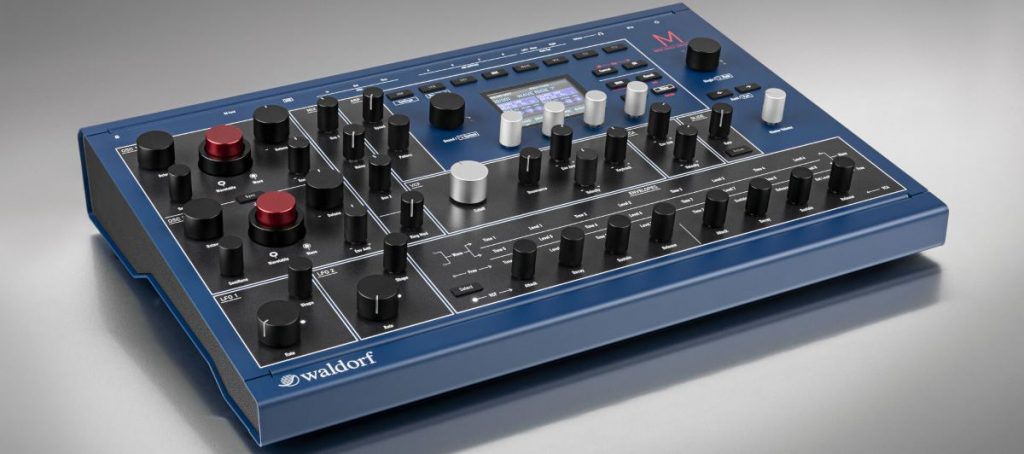 Plentiful presets — totalling 2,048 sound programs (divided into 16 banks, each with 128 sounds) — professionally programmed by world- renowned sound designers also include all of the classic Microwave sound sets, such as MW1 Factory Sound Set, MW1 Soundpool 1-5, the fat-sounding Analogue and Bassco, as well as PPG Wave 2.3 sounds cleverly converted for the original Microwave. Moreover, it also features freshly-programmed sounds utilising M's myriad new features — from true hard Sync (when working in its Modern Microwave II/XT mode) to the ARP (arpeggiator) and MIDI-syncable global LFO (Low Frequency Oscillator).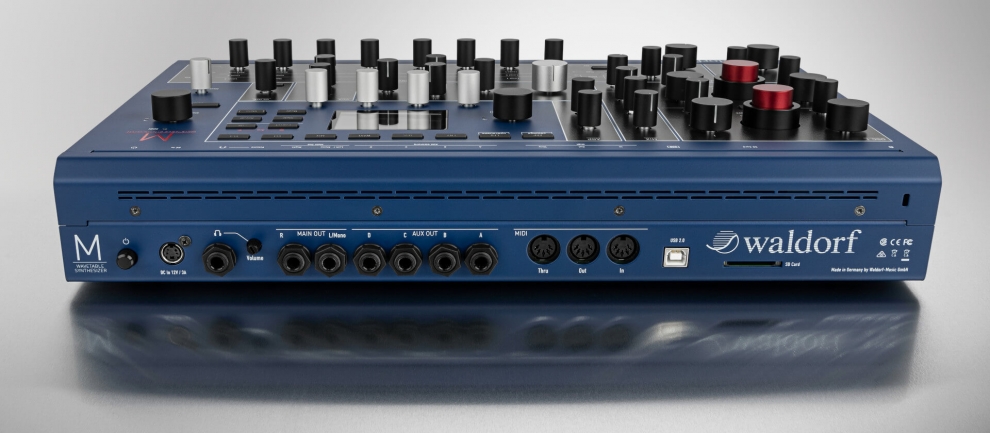 M boasts six stereo analogue outputs — arranged as MAIN OUT (L/Mono and R) and AUX OUT (A, B, C, and D), the latter of which can be used to route each of the four Multi (multitimbral) parts to different outputs, if desired; a stereo headphone output (with an associated Volume knob in addition to the topside Master Volume knob); 5-pin MIDI IN, OUT, and THRU DIN connectors, complimented by a USB 2.0 MIDI port (for computer connection to transmit and receive MIDI data); an SD Card slot (for updating M's firmware, importing/saving sound patches, and importing/saving M-specific data, such as user wavetables); and — last but not least — a Kensington compatible security lock slot. The M Wavetable Synthesizer is available through Waldorf Music's network of distributors at an RRP (Recommended Retail Price) of €1,879.00.
Info: Waldorf