The new omnidirectional microphone is designed for professional studio recording and broadcast.
Audix has introduced the Audix A127 Omnidirectional Metal Film Condenser Microphone. Designed for professional applications such as studio recordings, broadcast, film-making and sound design, the Audix A127 features a reference-grade capsule (Type 1 IEC 61094-4 compliant) with a precision-tensioned metal film diaphragm, providing consistent and reliable performance, even in the most demanding environments. The half-inch size of the diaphragm represents the "sweet spot" for acoustic sound capture, which is why it has become the standard for acoustic measurement. The ultrathin, 3-micron metal film diaphragm provides excellent transient response and a level of detail and realism simply not attainable with conventional diaphragm materials.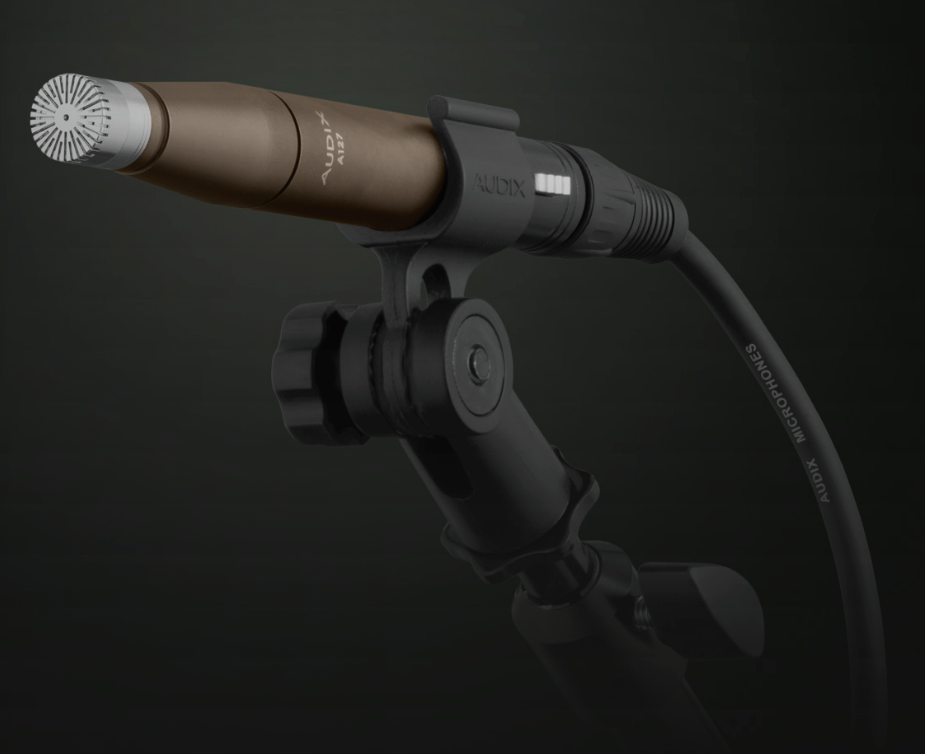 A series of driven shields protects the microphone from external interference and capacitive coupling. The circuitry and mechanical components, including the gold-plated shield and precision-machined, corrosion-resistant housing, are designed and built to exacting specifications by Audix in Wilsonville, Oregon.

With its omnidirectional polar pattern, the A127 excels as a room mic and can also be incorporated into a variety of stereo miking techniques. Professional recording engineers often use a stereo pair of omnidirectional microphones for recording orchestra, stringed instruments and string ensembles, piano, and piano ensembles, classical guitar, pipe organ, drum overheads and choir. Most remote classical recordings are cleanest and most phase coherent with one stereo pair of omnidirectional mics in an A-B fashion to recreate the experience of being in the audience.
Info: Audix