Chuwi unveils HiGame, a powerful Mini-PC for gamers
The new device boasts Intel Core i7-8709G CPU, 8GB of RAM and Ultra-HD 4K support.
ChuWi launches on the market HiGame, a Mini-PC built for highly-demanding users, especially videogamers. Available exclusively through the Indeigogo crowdfunding platform, HiGame is housed in a metal chassis measuring only 173x158x73mm. Hardware platform features Intel Core i5/i7 processors and a Discrete Radeon RX Vega M graphics system with 4GB HBM2.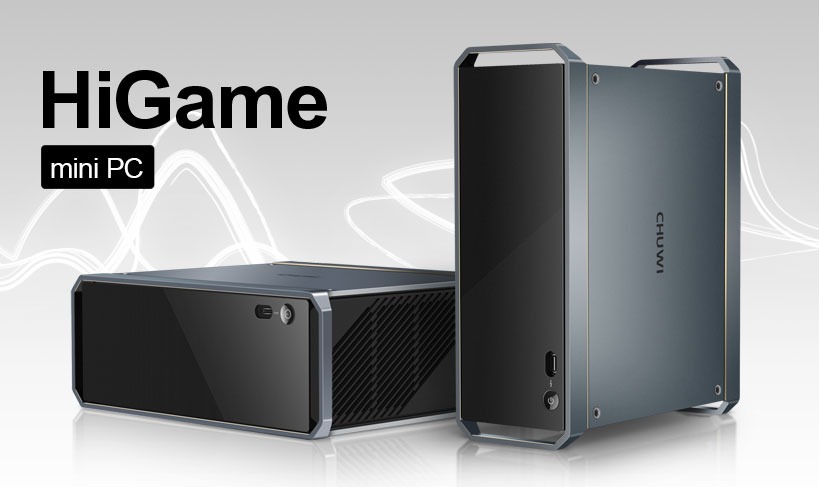 Chuwi HiGame supports 4K Ultra-HD encoding/decoding, multiple monitors and Virtual Reality devices (VR/MD). Among other features: 8GB of RAM and 256GB of SSD storage. Rear panel is well equipped, offering Thunderbolt 3, 5 USB 3.0 ports, 2 HDMI 2.0 jacks, 2 DisplayPort 1.3, Ethernet, headphone output and microphone input.

By subscribing to the newsletter at this address it will be possible to take advantage of a discount of up to 38% on the list price, which at the moment is not communicated.
Info: ChuWi