SpitFire Audio released Abbey Road One: Vibrant Reeds
Vibrant Reeds offers dazzling oboes and clarinets as well as the evocative pairing of oboes and cor anglais, a classic cinematic sound heard on countless scores.
SpitFire Audio Vibrant Reeds enriches the available offerings in the Abbey Road One orchestral range. Vibrant Reeds beautifully captures expressive performances of two oboes and two clarinets, a pure and pristine sound orchestrated in the traditional octave spacing, along with an additional pairing of two oboes with cor anglais for a truly evocative sound heard throughout Hollywood film scores such as E.T: The Extra-Terrestrial, Harry Potter, and Total Recall.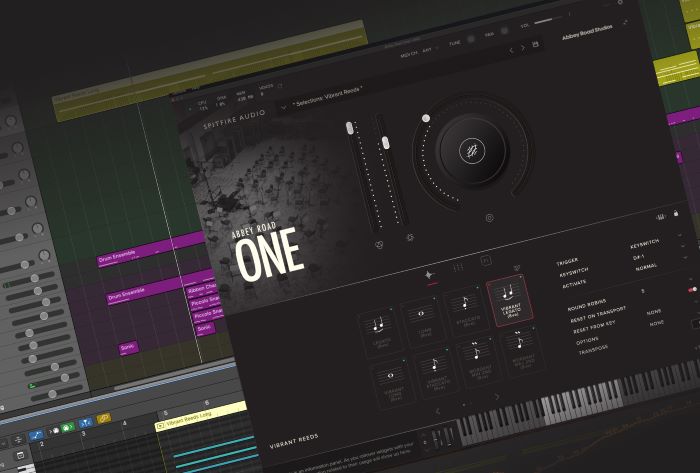 As a commonly heard orchestral blend of woodwinds, Vibrant Reeds includes an array of techniques, including legato, long, staccato, as well as major and minor mordents, allowing you to focus on writing expressive themes and melodies while quickly creating an instantly recognisable and cinematic sound in high quality. All Vibrant Reeds's performances are captured in the unmistakable acoustics of Abbey Road's Studio One.
With a modern design, Vibrant Reeds and all of the Abbey Road One Selections are housed in Spitfire audio's award-winning plug-in, which loads directly into all major DAWs (VST2, VST3, AU, AAX & NKS-compatible) without the need for any additional software. Easy to use, intuitive and inspiring, our plug-in has been designed by composers, for composers.
Info: Spitfire Audio